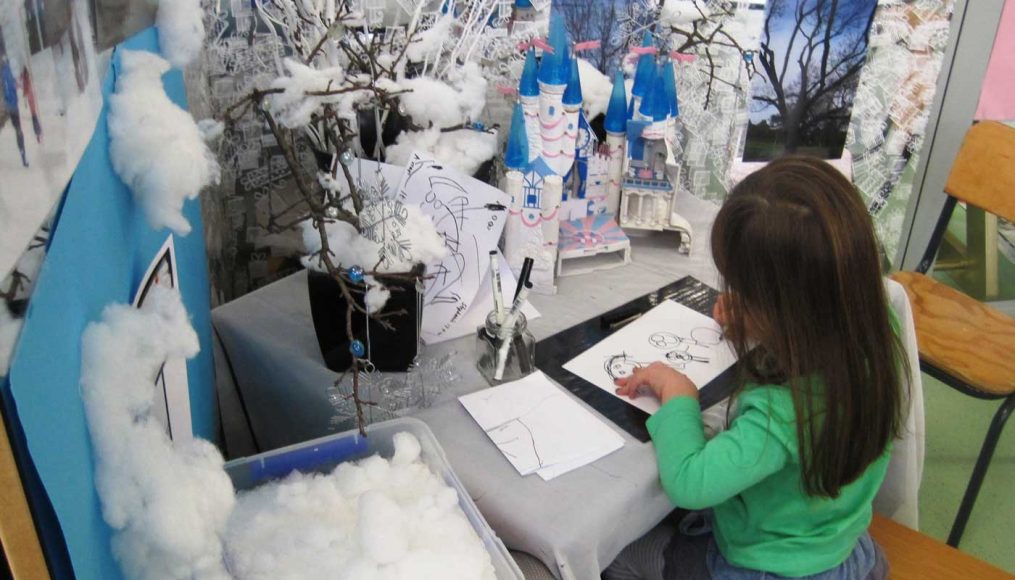 Presented by Independent Schools Victoria and Reggio Emilia Australia Information Exchange
Explore the Reggio Emilia philosophy: exhibition
Back
Suitable for
Anybody interested in learning more about the Reggio Emilia philosophy
Subject areas
Early learning
The Reggio Emilia philosophy, born in Italy, sees children as strong, capable and able to contribute ideas and thinking to projects that capture their interest and imagination from an early age.
Parents are seen as integral to the school community and form part of a triangle between children, teachers and the learning environment.
Independent Schools Victoria works with schools on Reggio Emilia-based projects through a thinker in residence program.
The Reimagining Children, Spaces and Relationships Exhibition will showcase the work nine schools have done to involve children more in their own learning.
Visitors will see each school's narrative in words, images and digital displays, including voice recordings, videos and photos galleries.
Guides from Independent Schools Victoria and Reggio Emilia Australian Information Exchange will be available to answer questions about the school projects, the exhibited material, and the philosophy itself.
Interested in attending?
Download PDF for full overview and curriculum benefits
Download event
Sessions
Sat 4 May 2019
11:00 am - 3:00 pm
Session Information
Drop-in
Venue
The Atrium, Federation Square
Tickets
Free
The Atrium, Federation Square
Swanston Street, Melbourne
Transport
The Atrium is part of Federation Square, located on the corner of Swanston and Flinders streets. Main access is from Flinders Street.
It's across the road from Flinders Street Station, and is also served by city trams routes that run down Flinders and Swanston streets, and several bus routes.
There's also parking at Federation Square, the arts precinct, and city car parks.
Coach drop-offs can be made at the Russell Street extension, and along Flinders Street. The nearest coach parking is along St Kilda Road, opposite the Arts Centre and the NGV.