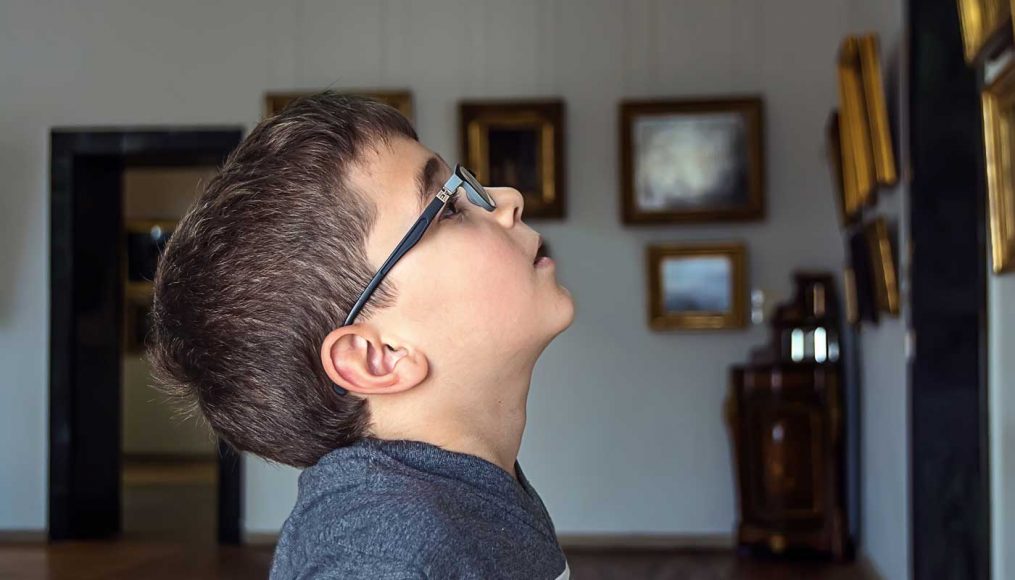 Presented by Independent Schools Victoria, the National Gallery of Victoria and The Song Room
Art Explorers at the NGV
Back
Suitable for
Year 3, Year 4, Year 5, Year 6, Year 7, Year 8
Subject areas
Visual arts, Personal and social capability, Critical thinking, Creative thinking
Middle year students will take part in a full day of art experiences and activities at the National Gallery of Victoria.
Visual Thinking Strategies –  a program designed to help students develop language, communication and critical thinking skills by looking at artwork and joining in a conversation. The Arts Learning Festival has recently trained a group of teachers in this methodology, and they will work with small groups of students to help uncover the conversations and ideas hidden in the NGV collection. This program will enable students to look more deeply at the visual aspect of the world around them, and start to consider the reasoning behind some of the complex questions of their time. Co-presented by NGV Education team.
Portray Yourself – a portrait-drawing workshop and focussed gallery tour by The Song Room., co-presented by NGV Education team. This 90-minute workshop takes students on a tour of the NGV to look at some of the significant examples of portraiture in its collection. Through discussion, students can consider:
What can portraits tell us about people and the times that they lived in?
How does the way they look in the artwork help us learn about what the sitter may have been thinking and feeling?
Why do you think it is important to have artists record images of people and their world?
Students will then use this discussion as a jumping off point for creating their own portrait of a classmate in the room during the drawing activity. Students will consider facial proportions and expression as they create their artwork.
Learning Outcomes:
verbal communication skills
critical and creative thinking
observation skills through examining proportions
thinking about identity
portraying expression and emotions.
Interested in attending?
Download PDF for full overview and curriculum benefits
Download event
Sessions
Thu 2 May 2019
10:00 am - 2:00 pm
Fri 3 May 2019
10:00 am - 2:00 pm
Venue
NGV International
Tickets
$20 per student
NGV International
180 St Kilda Rd, Melbourne VIC 3006
Transport
The National Gallery of Victoria International on St Kilda Road is well serviced by all trams running along Swanston Street. It can also be reached, via a short walk, from both Flinders Street and Parliament train stations.