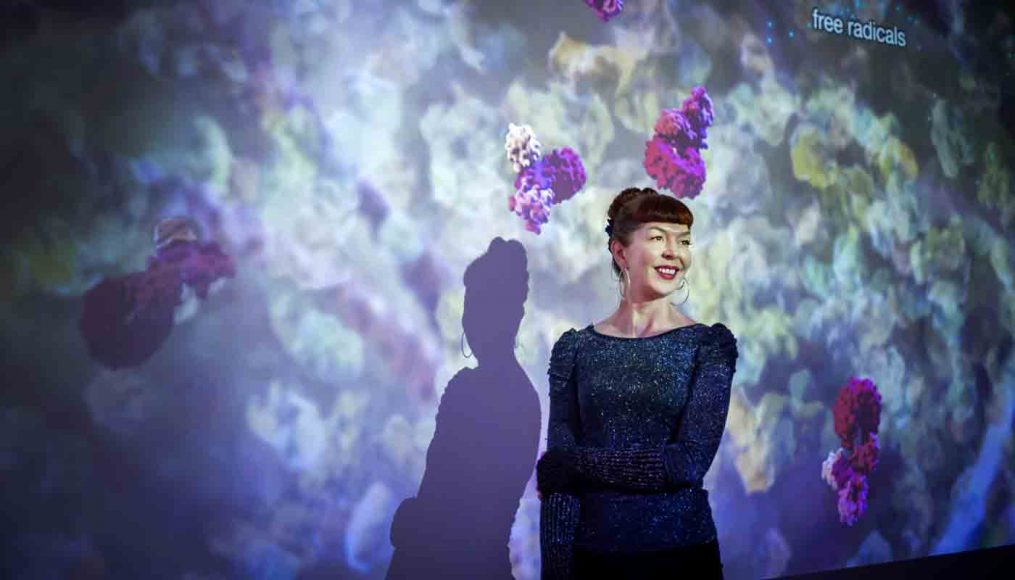 Presented by Dr Maja Divjak
Biomedical animation – digital cell division student workshop
Back
Suitable for
Year 10, Year 11, Year 12
Subject areas
Sciences, Technology, Visual arts
In this interactive session, students will gain insight into the process and the steps involved in creating a biomedical animation. Using 3D software typically used in Hollywood cinema productions, we will use embedded dynamics capabilities to create a fluid motion cell division animation.
Many unfamiliar with computer graphics are under the mistaken impression that the 'computer does it all for you'. Contrary to popular belief, there is in fact no button for 'make cell divide'.
We will investigate problem-solving techniques for instructing the computer how to achieve an approximation of one of the basic tenets of cell biology. At the end of the festival, each participant's creation will be composited into a single movie illustrating a sea of actively dividing cells, as would be seen in vitro in a cell culture flask.
After the event, students will have the opportunity to see their work contributing to a cohesive whole. Just as in life, cells create tissues, tissues create organs and organs create systems. This will give students an appreciation of the unity of biology and the fact that the unified whole only exists as a result the constituent tiniest parts.
As a take home project, students can composite their rendered images in their software of choice, edit and add special effects.
Session Add-ons:
the session will be introduced and concluded with excerpts of Dr Divjak's most compelling animation sequences
there will be an augmented reality display, where students and teachers will be able to see a 3D biological molecule they can investigate and explore from all angles, offering a tangible sense to the molecule as an object
the cell division animation could be a useful adjunct to support teaching Unit 3 of the VCE Biology curriculum: How Do Cells Maintain Life?
students and teachers will be given comprehensive notes so they can recreate the project at school or at home.
Learning Outcomes:
understand and appreciate the process of creating a biomedical animation
develop problem solving skills by learning how to instruct the computer to achieve the outcome
basic grounding in Maya 2018 software, including the MASH plug-in dynamics engine to create versatile motion design animation
create and visualise one of the founding principles of biology.
Interested in attending?
Download PDF for full overview and curriculum benefits
Download event
Sessions
Thu 2 May 2019
9:30 am - 11:30 am
12:30 pm - 2:30 pm
Fri 3 May 2019
12:30 pm - 2:30 pm
Venue
Independent Schools Victoria
Tickets
$10 per student
Accessibility
Wheelchair Accessible
Independent Schools Victoria
40 Rosslyn Street, West Melbourne
Transport
Independent Schools Victoria is located at 40 Rosslyn Street, West Melbourne.
It's a 10 minute walk from Flagstaff Station, and a short walk from the the 57 tram route, which runs down Victoria Street.
There's also plenty of paid street meter parking.
Recommended events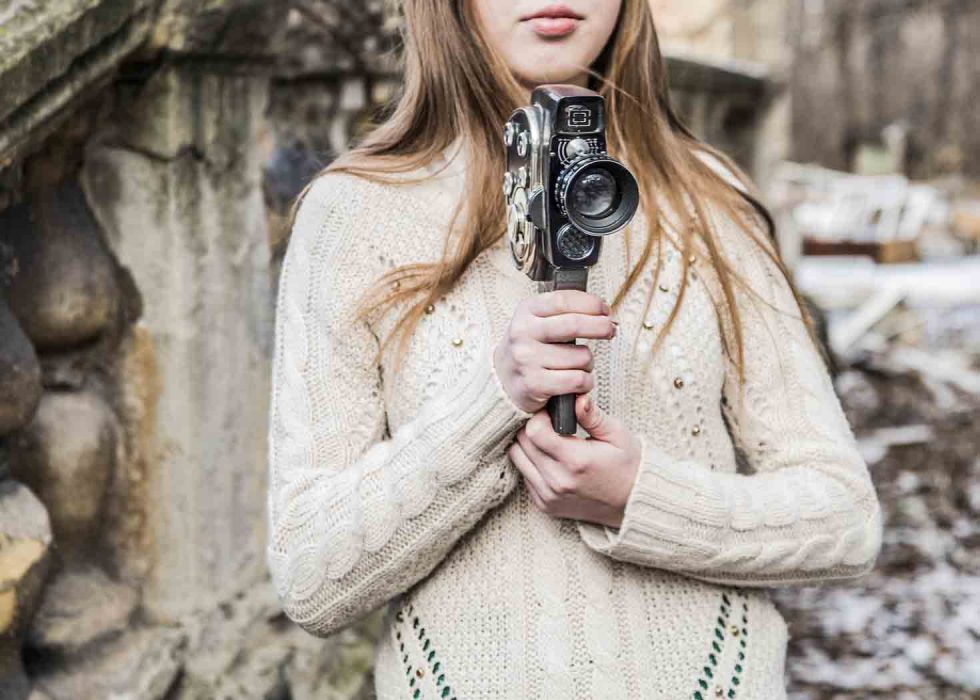 Schools Program
All year levels
See the best from our most creative young film makers, with selected films featuring in our film festival. People's Choice votes on the night, with prizes for the winners in this celebration of the moving image.
Thu 2 May, 1 session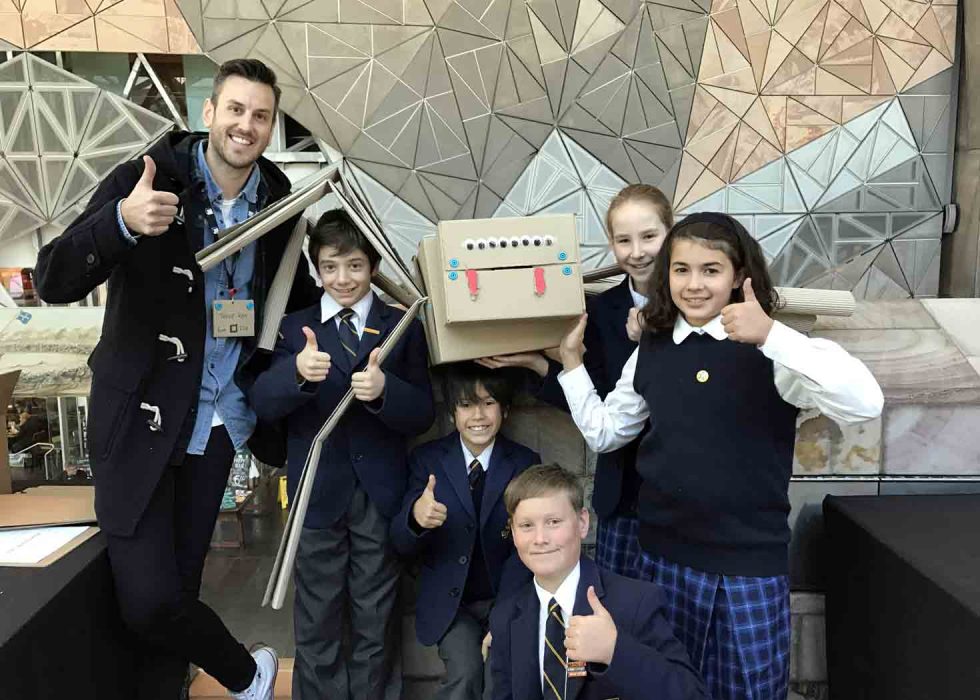 Schools Program
Years 5 to 8
Indigenous fauna is under pressure in our modern world. How can technology help? In this workshop, students find solutions and build models.
Thu 2 - Fri 3 May, 4 sessions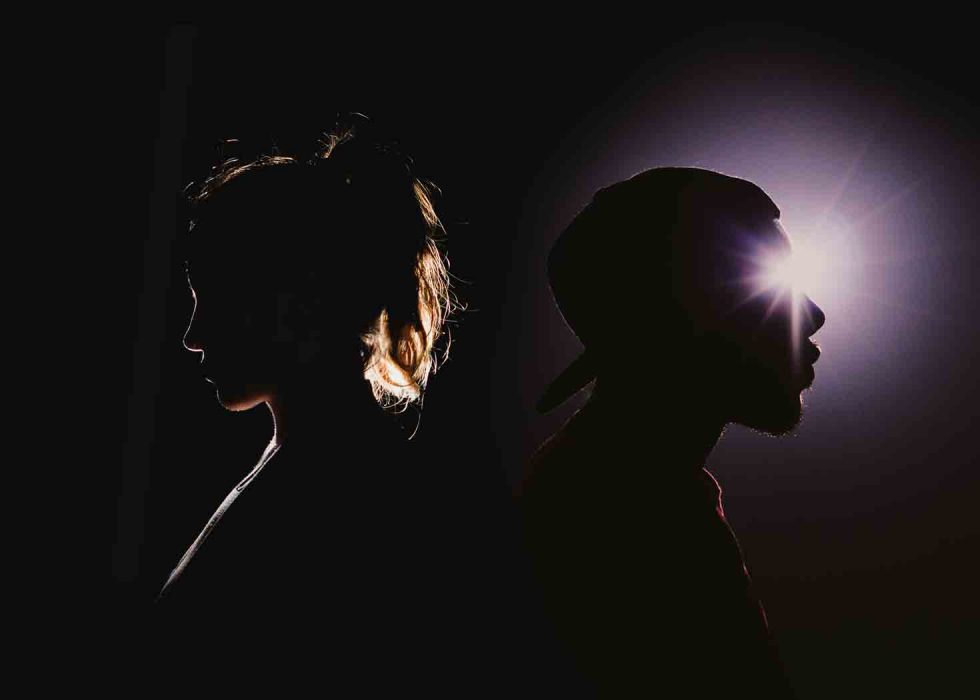 Schools Program
Years 3 to 10
What can the dark teach you about your day-to-day life? Students and teachers will explore a simulated tour of Melbourne set in complete darkness, guided by a skilled facilitator with blindness or low vision
Fri 3 May, 16 sessions