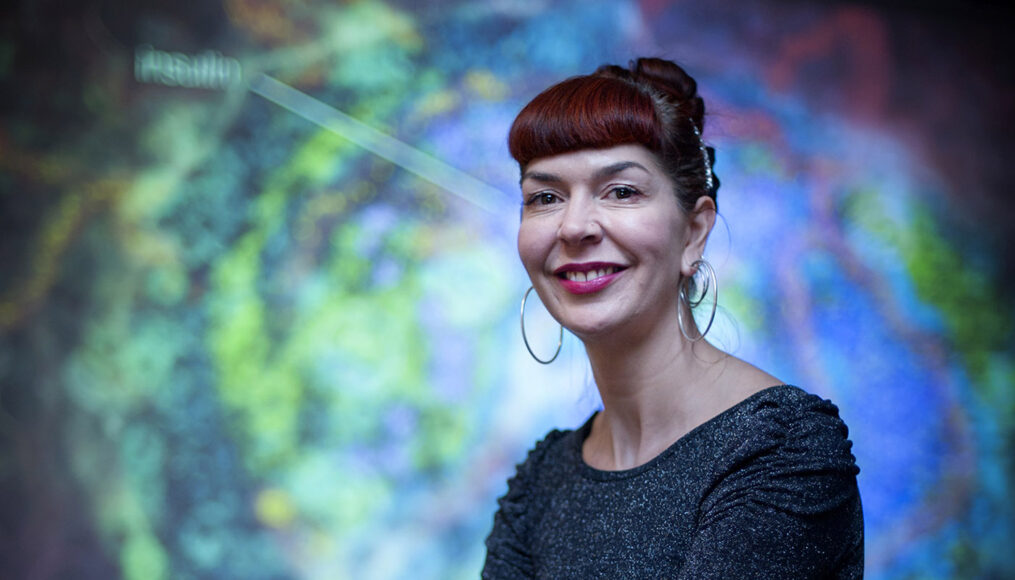 Dr Maja Divjak
Biomedical Animation: Modelling and Animating DNA
Back
Suitable for
Year 10, Year 11, Year 12
Subject areas
The Arts, Science & Technology, Media Arts
Calling all budding biomedical animators!
DNA is one of the most iconic structures of the twentieth century and, today, remains equally compelling. It gave humankind the blueprint to life and the quest to unlock the mysteries of process, health and disease have driven science forward ever since.
As a Biomedical Animator, you will almost certainly be called upon to design and animate DNA in any of myriad biological processes and interactions.
In this hands-on digital workshop, students will gain insight into the process and the steps involved in creating a biomedical animation.
We will use industry standard software (typically used in Hollywood cinema) to explore some traditional, manual DNA modeling techniques and some more recent software developments that take a more automated approach.
We will take a look at schematic structures versus molecular structures of DNA and learn why a left-handed helix is not right.
Biology meets art meets digital media!
Learning outcomes
understand and appreciate the process of creating a biomedical animation
develop problem solving skills by learning how to instruct the computer to achieve the outcome
basic grounding in Maya 2018 software, including the MASH plug-in dynamics engine to create versatile motion design animation
create and visualise one of the founding principles of biology.
Sessions
Mon 13 September 2021
10:00 am - 12:00 pm
Tue 14 September 2021
10:00 am - 12:00 pm
1:00 pm - 3:00 pm
Cost
$20 per student (inc. GST)
Register
Please contact us to find out more and register.