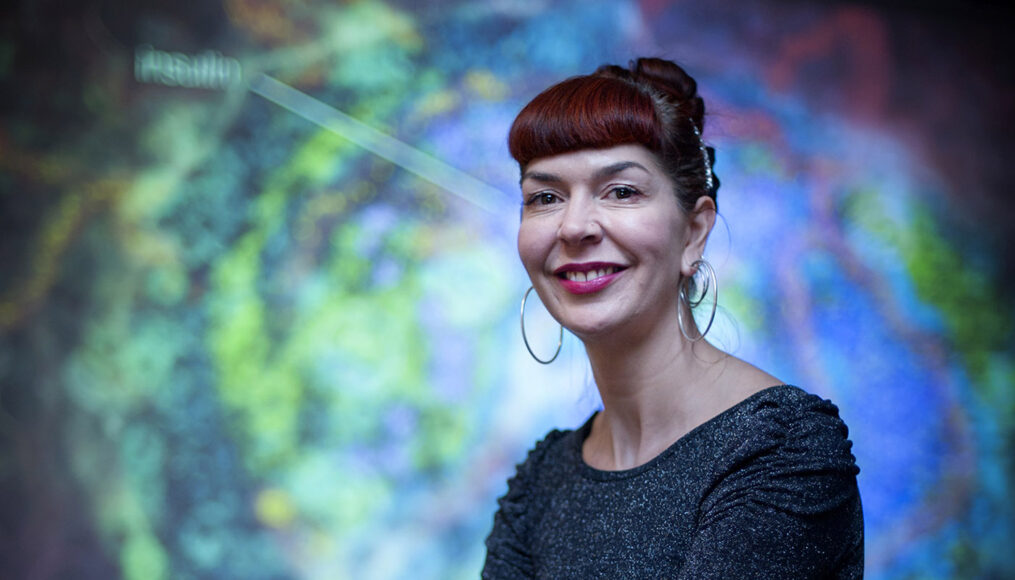 Dr Maja Divjak
The Intersection of Art and Science: Using 3D Animation to Explain Biology
Back
Suitable for
Year 10, Year 11, Year 12
Subject areas
Science & Technology, Media Arts
What is biomedical animation?
What does a biomedical animator do?
How can you inspire your students to become one?
Join multi award-winning Biomedical Animator Dr Maja Divjak (Peter MacCallum Cancer Centre) as she answers these questions and explains why visualising the world we can't see is more important than ever.
Maja will discuss why biomedical animation is so vital for communicating science in the digital age, her pathway to becoming a biomedical animator and what is involved in creating an award-winning animation.
Explore this inspiring and unique world as an introduction to hands-on animation workshops Dr Divjak will be presenting in 2022.
Dr Divjak's creations have been exhibited twice at the Vivid Festival of Light, Music and Ideas and have won multiple awards including a Platinum Remi award at the Worldfest Houston International Film Festival, Finalist at the Raw Science Film Festival and Official Selection at the Melbourne Documentary Film Festival.
Sessions
Tue 14 September 2021
2:00 pm - 3:00 pm
Session Information
This event will be livestreamed via Zoom (and available on demand afterwards).
Cost
Free of charge
Register
This event has now passed.