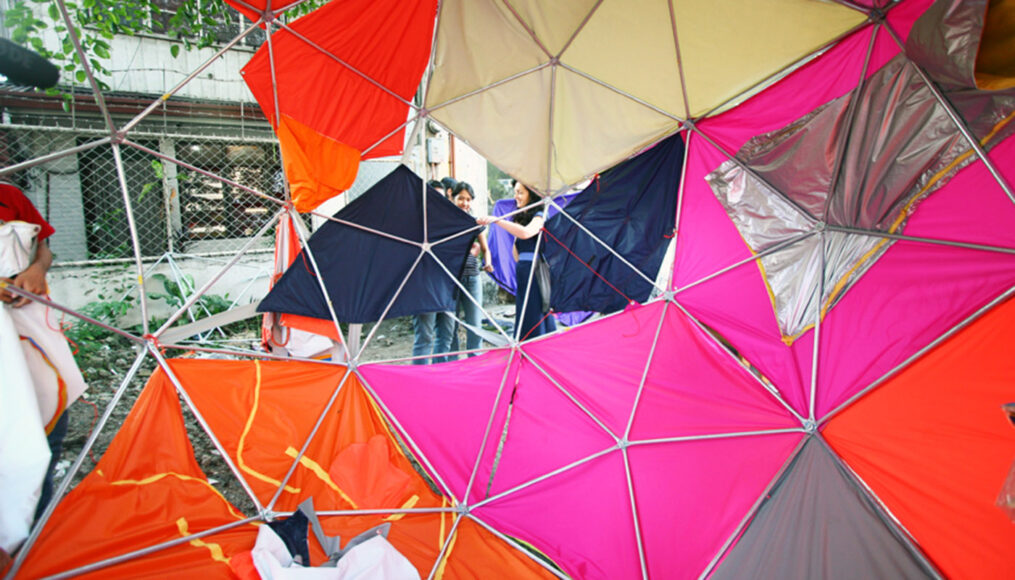 Mary Mattingly
Creating Mobile and Portable Living Systems
Back
Suitable for
Year 9, Year 10, Year 11
Subject areas
The Arts, Critical & Creative Thinking, Ethics & Sustainability
Explore issues and systems impacting urbanised and regional spaces across our global environment with internationally renowned contemporary artist, Mary Mattingly.
Mary Mattingly's large scale, immersive and site-specific works have not only interrogated some of the major challenges of our time, but have catalysed positive change.
Join Mary for a live streamed presentation that will provide highlights of some of the major public art projects she has undertaken. These projects have explored issues of social justice, land and water care and equity, portable shelters, food production and the goods and services supply chains that are so integral to our daily lives.
This 60-minute presentation will provide an overview of projects such as Swale, Waterpod, Wearable Portable Architecture, Arctic Food Forest and Mary's latest work, Limnal Lacrimosa. There will also be a Q&A with the artist to draw the program to a close.
Learning outcomes
Consider ways contemporary artists communicate ideas and make meaning through their artwork
Develop an understanding of the relationship between artist and audience when viewing large scale public works
Reflect on the different viewpoints that can be activated when interpreting artworks
Explore the ethical concepts and issues that impact the way we care for the land and our water supply.
Mary is represented in Robert Mann Gallery and teaches at Pratt Institute and the University of Hartford. She has current and upcoming projects with +More Art and the Cuenca Biennial in Ecuador.
Sessions
Tue 12 October 2021
10:00 am - 11:00 am
Session Information
This event will be livestreamed (and available on demand afterwards).
Cost
Free of charge
Register