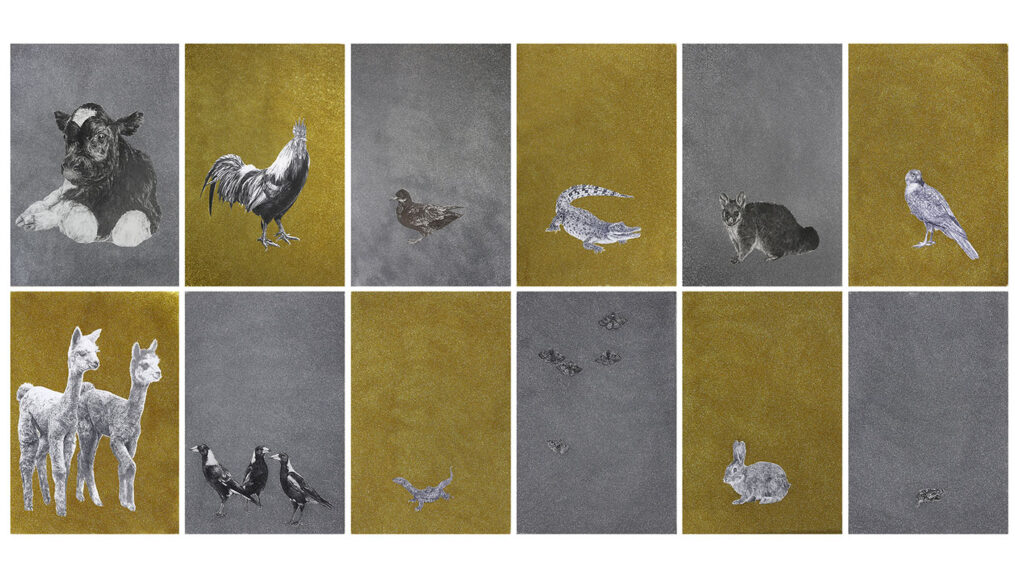 La Trobe Art Institute
Draw Chat Habitat
Back
Suitable for
Year 5, Year 6, Year 7, Year 8
Subject areas
The Arts, Critical & Creative Thinking
Our lives intersect with animals every day. We share our homes with pets, encounter pests and rely on animals as a food producer and food source. What animals have you interacted with today?
Artist and farmer Anna Louise Richardson and La Trobe University researchers will guide students through this multi-session workshop.
While looking at the everyday interactions between humans and animals, students will be exposed to the valuable work that La Trobe researchers are doing to protect vulnerable species, support human-animal interactions and secure future food production.
Between sessions, students will use Anna's creative techniques to document and critique their complex encounters with animals, before sharing and collaborating as a group.
Presenters
Anna Louise Richardson – Artist and Farmer
Professor Travis Beddoe – Field of Research: bees and food security, La Trobe University
Karen Annett-Thomas – Public Programs Coordinator, La Trobe Art Institute (Convener)
Sessions
Session 1 (Recorded content, available from Monday 30 August) – Artist and researchers introduce key concepts, research and instructions for activity.
Session 2 (Classroom delivery) – Explore and create, teacher-guided session using instructional video.
Session 3 (Zoom presentation by Professor Travis Beddoe) – Sharing workshop outcomes, findings and display of drawings. Session times available: Tuesday 14 September, 10am and 2pm (each session is 1 hour duration).
Please note: Students will require journals and wet and dry drawing media.
Image credit: Anna Louise Richardson, Aziza's zodiac, 2018–19, graphite and glitter on paper, 200 x 420 cm. Courtesy the artist.

Session Information
This workshop will be held over 3, 90-minute sessions. 2 workshops available.
Cost
$10 per student (inc. GST)
Register
Please contact us to find out more and register.