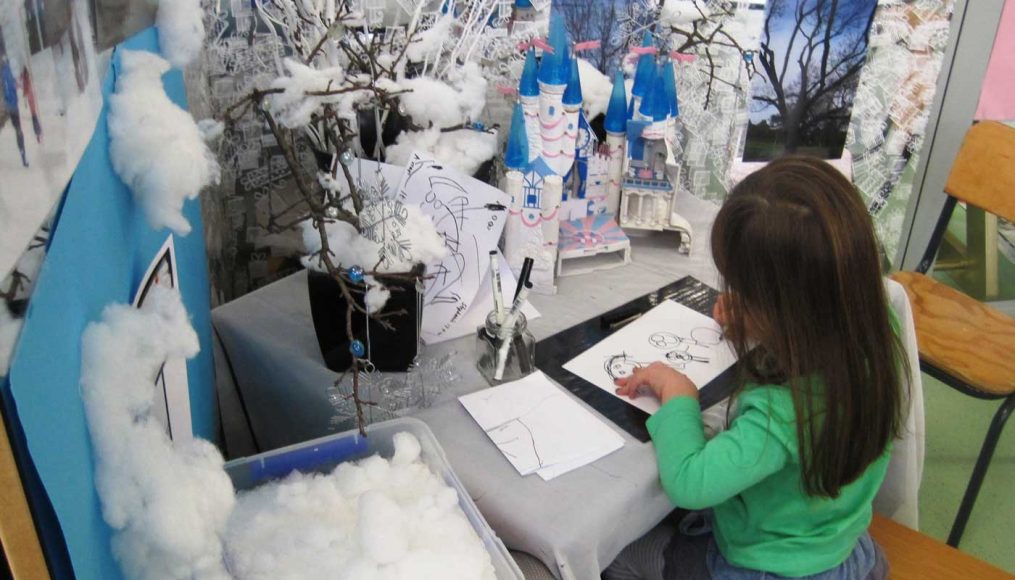 Presented by Independent Schools Victoria and Reggio Emilia Australia Information Exchange
Explore the Reggio Emilia philosophy: exhibition
Back
Subject areas
All learning areas, Early learning
Independent Schools Victoria and the Reggio Emilia Australia Information Exchange have partnered to bring you a trio of events to learn more about the internationally-renowned Reggio Emilia Schools from northern Italy.
In 1991, Newsweek named the Reggio Emilia Schools as the most internationally influential and important organisation in early years education.
The Reggio Emilia educational project has continued to grow its influence across the globe. Since 1994, many Victorian schools have been influenced by the philosophy.
One of three events, the Reimagining Children, Spaces and Relationships Exhibition, captures the experience of schools that have participated in a Thinker in Residence program to research, design, implement and document projects in their early learning centres and schools.
The exhibition reflects insights developed by nine Melbourne schools that have been collaborating over three years, with the support of Independent Schools Victoria and Thinker in Residence, Dr Stefania Giamminuti.
The schools in Reggio Emilia are described as places of research. Independent Schools Victoria developed the Thinker in Residence program to work with schools interested in deepening their understanding of the teacher as researcher in relation to the principles of Reggio Emilia.
In Reggio Emilia schools, curriculum planning occurs through a process of progettazione. Progettazione involves 'projecting' ideas into the future. The process has a long incubation and involves teachers in research and rigorous discussion to explore the possibilities and limits of the project.
Once the project is landscaped, teachers launch a learning journey in a way that provokes children's interest and excitement. From that moment, both teachers and children become equal protagonists as they direct and navigate the learning.
This exhibition demonstrates a pathway for early years' educators in any setting to forge customised research questions, engage in co-participative thinking and knowledge building across the school.
Interested in attending?
Download PDF for full overview and curriculum benefits
Download event
Sessions
Thu 2 May 2019
11:00 am - 3:00 pm
Fri 3 May 2019
11:00 am - 3:00 pm
Sat 4 May 2019
11:00 am - 3:00 pm
Session Information
Drop-in
Venue
The Atrium, Federation Square
Tickets
Free
The Atrium, Federation Square
Swanston Street, Melbourne
Transport
The Atrium is part of Federation Square, located on the corner of Swanston and Flinders streets. Main access is from Flinders Street.
It's across the road from Flinders Street Station, and is also served by city trams routes that run down Flinders and Swanston streets, and several bus routes.
There's also parking at Federation Square, the arts precinct, and city car parks.
Coach drop-offs can be made at the Russell Street extension, and along Flinders Street. The nearest coach parking is along St Kilda Road, opposite the Arts Centre and the NGV.