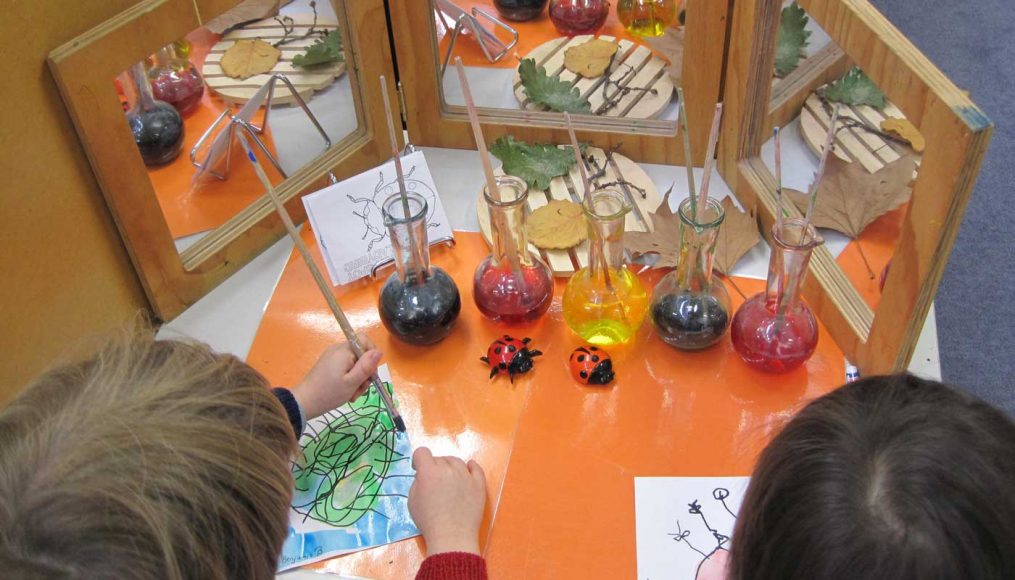 Presented by Independent Schools Victoria and Reggio Emilia Australia Information Exchange
Explore the Reggio Emilia philosophy: lecture
Back
Subject areas
All learning areas, Early learning
Independent Schools Victoria and the Reggio Emilia Australia Information Exchange have partnered to bring you a trio of events to learn more about the internationally-renowned Reggio Emilia Schools from northern Italy.
In 1991, Newsweek named the Reggio Emilia Schools as the most internationally influential and important organisation in early years education.
The Reggio Emilia Educational Project has continued to grow its influence across the globe. Since 1994, many Victorian schools have been influenced by the philosophy.
The first of three events is a public lecture – The Atelierista and the Atelier. The lecture will be delivered by speakers from the Reggio Children Foundation in Italy – Filippo Chiele, Atelierista, and Paola Strozzi, Pedagogista.
The lecture will explore the role of the Atelierista and significance of the Atelier in the Reggio Emilia preschools and infant-toddler centres. Early in the history of the Reggio Emilia educational project, Loris Malaguzzi, leading proponent of the early education initiative, made the transformative leap of introducing Atelieristas and Ateliers to the centres.
They act as sand in the machinery to disrupt conventional thinking. In aesthetically designed studios, children do not learn to draw, rather they draw to learn. They offer children an array of fine art media as well as motion, sound, digital technology and influences from disciplines outside the arts to develop knowledge through collaborative investigation. They use a hundred languages to express themselves, which is a metaphor and a strategy for co-construction of knowledge.
The event will be opened by Gabrielle Sinclair, Chief Executive Office of the Australian Children's Education & Care Quality Authority, the national authority governing early childhood education in Australia.
Dr Stefania Giamminuti, eminent scholar and author, will be the translator for the event.
Interested in attending?
Download PDF for full overview and curriculum benefits
Download event
Sessions
Fri 3 May 2019
6:30 pm - 9:00 pm
Venue
Clemenger Theatre, NGV International
Tickets
$65 per person
Clemenger Theatre, NGV International
180 St Kilda Rd, Melbourne VIC 3006
Transport
The National Gallery of Victoria International on St Kilda Road is well serviced by all trams running along Swanston Street. It can also be reached, via a short walk, from both Flinders Street and Parliament train stations.