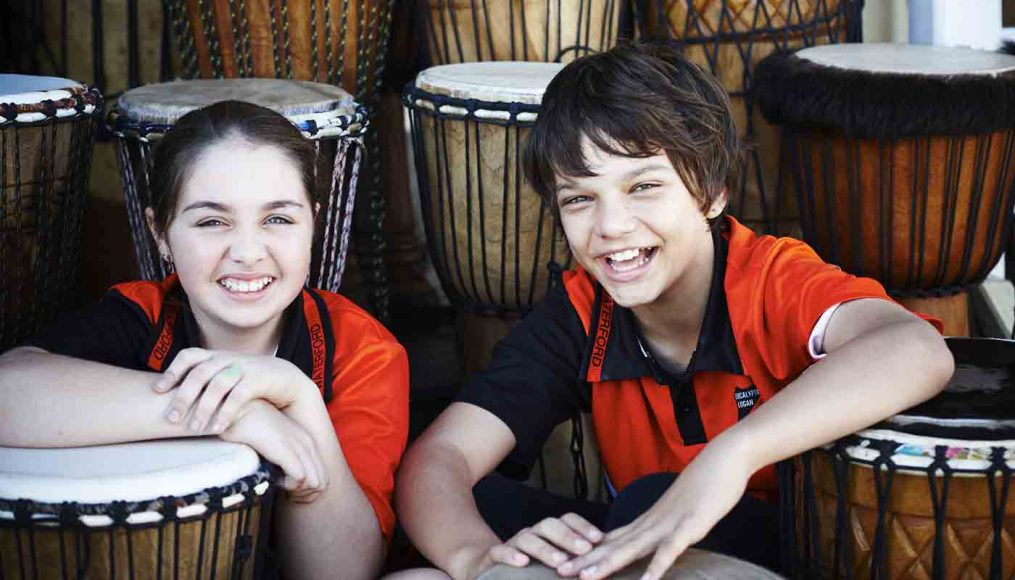 Presented by Graeme Leak and supported by The Song Room
Make and play instrument making workshops
Back
Suitable for
Year 5, Year 6, Year 7, Year 8, Year 9, Year 10, Year 11, Year 12
Subject areas
Music, Sustainability, Technology, Personal and social capability
Students will learn how to upcycle everyday objects into their very own junk percussion instruments. Create a great sound using your recycling!
This workshop is part of a collaboration with Graeme Leak's Make and Play Orchestra. The Song Room teaching artist will work with Graeme to produce percussion instruments as required for a community orchestral performance.
The instruments created in these workshops can be played in the Make and Play Orchestra by anyone regardless of musical experience. The special repertoire composed by Graeme has parts for everyone – from simple beat-keeping parts for beginners, to chord charts and notated scores for musicians.
After only two rehearsals, the Make and Play Orchestra will perform a concert in public at Deakin Edge late in the afternoon on Saturday 4 May 2019.
Please note that students and groups who attend the instrument-making workshops don't have to be part of the orchestral performance.
Learning Outcomes:
develop, design and apply technical skills when making musical instruments
understand a sequenced work plan and develop problem-solving skills
build on aural skills by identifying and manipulating rhythm, pitch, dynamics and expression in listening to sounds created by percussion instruments.
Interested in attending?
Download PDF for full overview and curriculum benefits
Download event
Sessions
Thu 2 May 2019
9:30 am - 11:00 am
12:30 pm - 2:00 pm
Fri 3 May 2019
9:30 am - 11:00 am
12:30 pm - 2:00 pm
Venue
Birrarung Marr
Tickets
$10 per student
Birrarung Marr
Lower Terrace, Birrarung Marr
Transport
Birrarung Marr is centrally located between the Central Business District and the Yarra, next to Federation Square.
It's a short journey from Flinders Street Station, and is also served by city trams routes that run down Flinders and Swanston streets, and several bus routes.
There's also nearby parking at Federation Square, the arts precinct, and city car parks.
Coach drop-offs can be made at the Russell Street extension, and along Flinders Street. The nearest coach parking is along St Kilda Road, opposite the Arts Centre and the NGV.