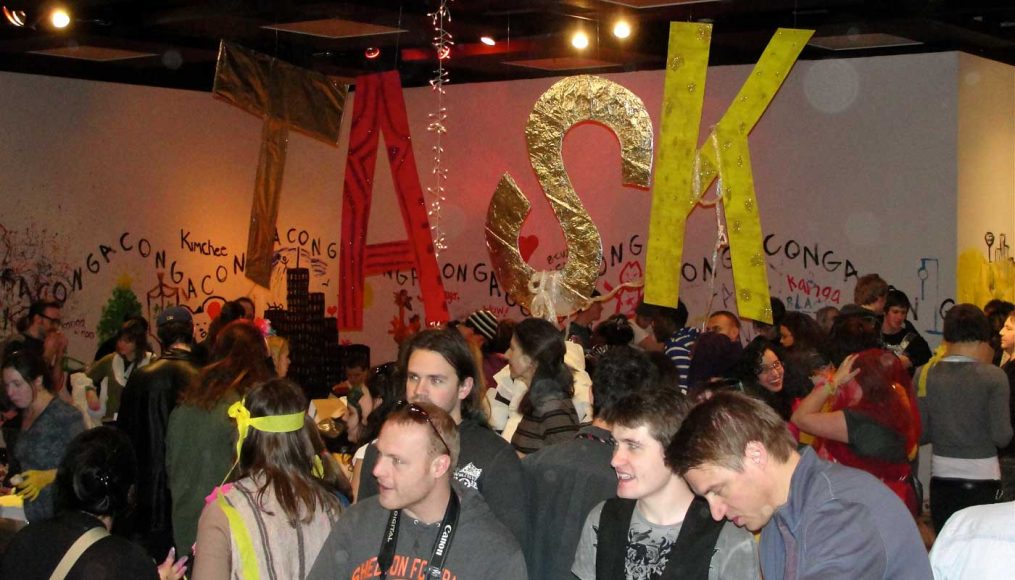 Presented by Oliver Herring
Oliver Herring's TASK Party
Back
Suitable for
Year 10, Year 11, Year 12
Acclaimed international artist, Oliver Herring, will create his celebrated TASK Party at the festival, an open, hands-on experience where students generate imaginative responses and limitless solutions to randomly selected tasks.
Using the materials provided, such as cardboard, foil, paper, paint and glue, students will complete a selected task and then write one of their own to be selected by another participant.
This loop of intention and action builds the momentum of the party and captures the unique character of the participants.The result is unexpected connections between themselves, their own creativity and that of others in the room.
Since Oliver created the concept in 2002, TASK parties have been created around the world at schools, galleries and museums. In 2014, he was commissioned to hold a TASK Party to celebrate the 200thanniversary of the naming of Madison Square in New York.
Wear old clothes as the TASK Party is in an art studio environment and can get messy!
Interested in attending?
Download PDF for full overview and curriculum benefits
Download event
Sessions
Thu 2 May 2019
9:30 am - 11:30 am
12:30 pm - 2:30 pm
Fri 3 May 2019
9:30 am - 11:30 am
12:30 pm - 2:30 pm
Venue
Birrarung Marr
Tickets
$10 per student
Birrarung Marr
Lower Terrace, Birrarung Marr
Transport
Birrarung Marr is centrally located between the Central Business District and the Yarra, next to Federation Square.
It's a short journey from Flinders Street Station, and is also served by city trams routes that run down Flinders and Swanston streets, and several bus routes.
There's also nearby parking at Federation Square, the arts precinct, and city car parks.
Coach drop-offs can be made at the Russell Street extension, and along Flinders Street. The nearest coach parking is along St Kilda Road, opposite the Arts Centre and the NGV.
Recommended events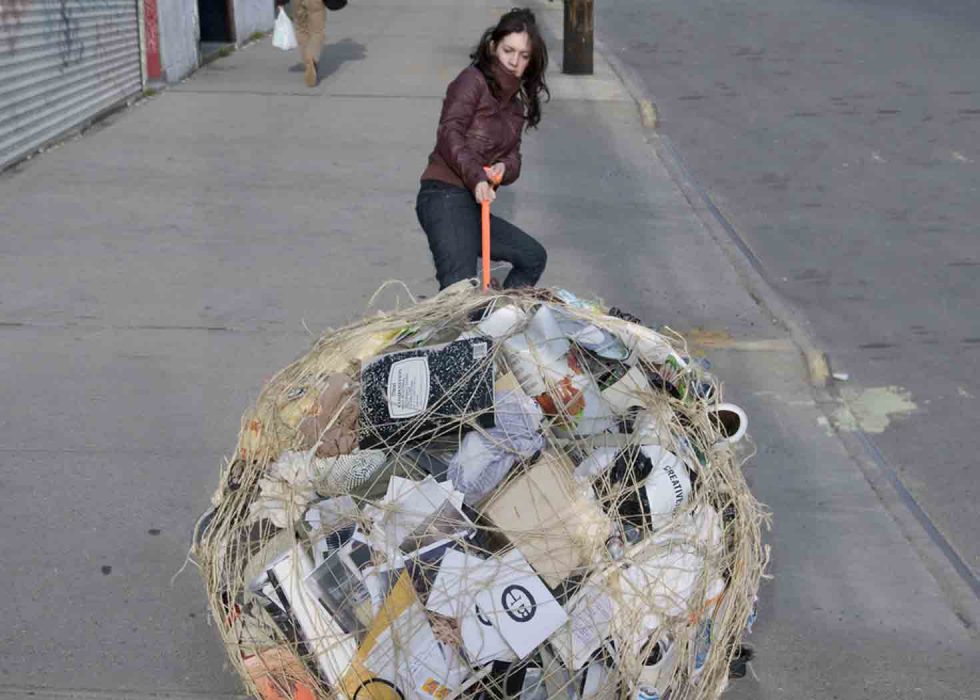 Schools Program
Years 9 to 12
In an Australian-first, New York visual artist Mary Mattingly will create a collaborative artwork, creating a Melbourne landscape in miniature.
Thu 2 - Fri 3 May, 4 sessions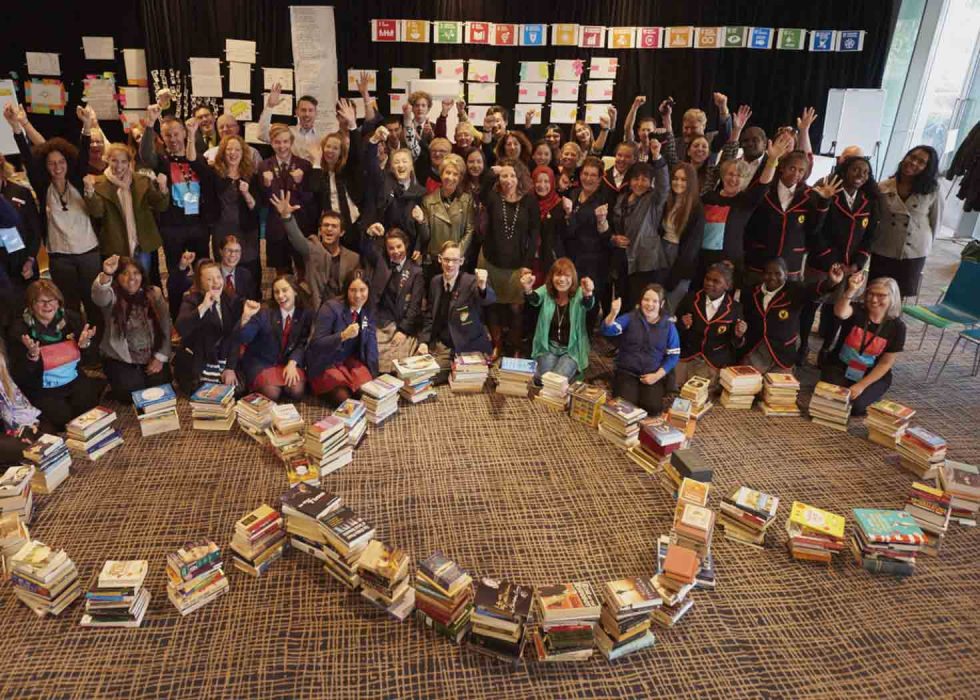 Schools Program
Senior secondary
Created by Italian master, Michelangelo Pistoletto in 2003, the forum involves students joining a dialogue on sustainability in their communities, examining the creative practices of the artist, and creating a large scale collaborative artwork.
Thu 2 - Fri 3 May, 2 sessions