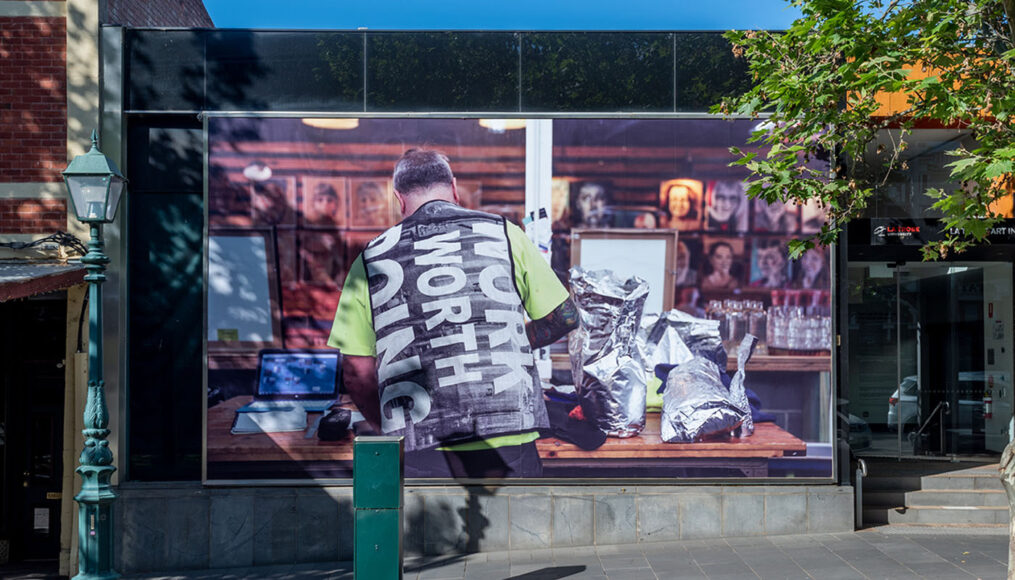 La Trobe Art Institute
Power of Perception: Panel discussion
Back
Subject areas
The Arts, Critical & Creative Thinking
How do people from different professions and backgrounds see the world? Do we all see the same thing? How do our personal backgrounds, biases and experiences influence the way we see and interpret things – or even other people, our students? How might these perceptions affect our actions and decision-making?
In this session, teachers will participate in a discussion on Visual Thinking Strategies (VTS) after hearing from a panel made up of experts in education, law, art and science. Panellists will share their various visual readings of a single artwork from the La Trobe University Art Collection.
The session will demonstrate the diversity of perceptions and examine the role of personal and professional bias in our reading of images – and people.
Visual Thinking Strategies (VTS) is a tool that has gained widespread use in the US and, more recently, in Australia across many different disciplines beyond the Arts (e.g. Medicine, Nursing, Midwifery, Law Business and History). It is used as a means of teaching people to see, improve their observation skills and use evidence drawn from images to analyse, interpret and reflect upon what they see.
Panellists
Adam Staples – Senior Lecturer, Art Education STEAM, La Trobe University
Maria Elander – Senior Lecturer, Law, La Trobe University
Donna Whelan – DECRA Fellow, Pharmacy & Biomedical Science, La Trobe University
Bala Starr – Director, La Trobe Art Institute
Karen Annett Thomas – Public Programs Coordinator, La Trobe Art Institute (Convener)
Image credit: Kay Abude, WORK WORTH DOING, 2019–20, performance documentation, digital photograph on adhesive vinyl, 740 x 430 cm. Courtesy the artist.
Sessions
Wed 28 July 2021
6:00 pm - 8:00 pm
Session Information
Live stream discussion and Q&A
Cost
Free of charge
Register your class
Please contact us to find out more and register your class.