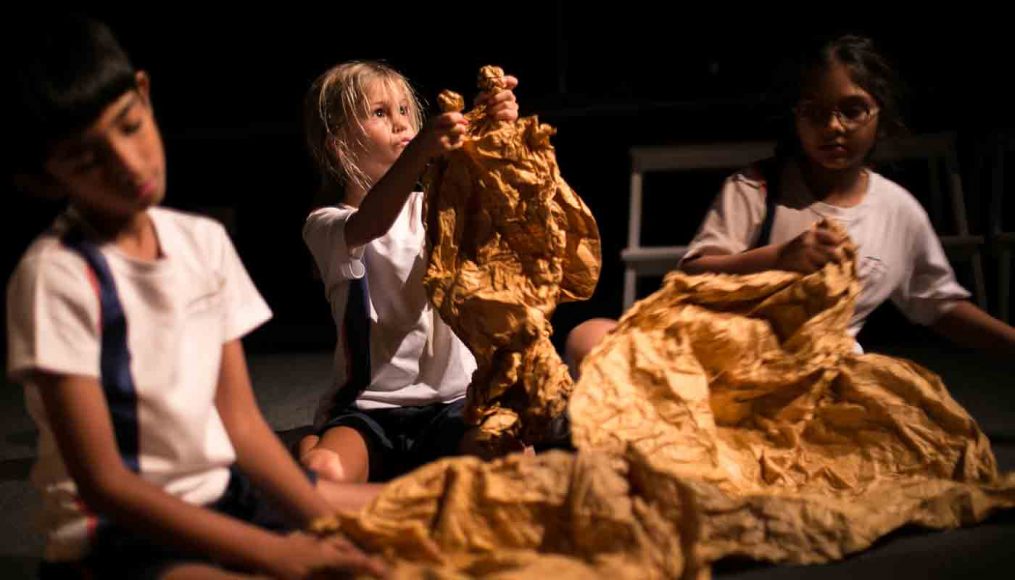 Presented by Gary Friedman
Rhythms and cycles
Back
Suitable for
Year 3, Year 4, Year 5, Year 6, Year 7
Subject areas
Sustainability, Thinking, Visual arts, Personal and social capability
Internationally renowned puppeteer Gary Friedman uses the media of puppetry, object manipulation, movement and storytelling to bring innovation and creativity into the teaching environment. Gary's approach and delivery explores a co-creative interpretation of the curriculum, which can develop emotional intelligence and wellbeing.
In these workshops, students will participate in brain gym movement exercises, guided visualisation, improvisation, storytelling and character animation, creating a performative experience where the paper puppets they create come to life.
This event will also be part of our Community Day on Saturday 4 May 2019.
(Image: PAUL CHAPMAN, Noodle Photography, Singapore.)
Learning Outcomes:
stimulate critical thinking and problem solving
boost confidence, motivation and self-esteem
enhance empathy
develop team building and leadership skills
explore the use of materials, techniques and processes used for puppetry
explore how the visual conventions employed in puppet making convey ideas.
Interested in attending?
Download PDF for full overview and curriculum benefits
Download event
Sessions
Thu 2 May 2019
9:30 am - 11:30 am
12:30 pm - 2:30 pm
Venue
The Malthouse Theatre
Tickets
$10 per student
The Malthouse Theatre
113 Sturt Street, Southbank
Transport
The Malthouse Theatre is at 113 Sturt Street, Southbank.
The No. 1 South Melbourne tram goes right past the venue – get off at Stop 18. You can also catch any tram down St Kilda Road — jump off at Grant Street, Stop 17 and take a three -minute walk.
The nearest train station Flinders Street Station, and it's a 12-minute walk to the Malthouse.
There's limited street parking, and nearby car parks in the arts precinct.