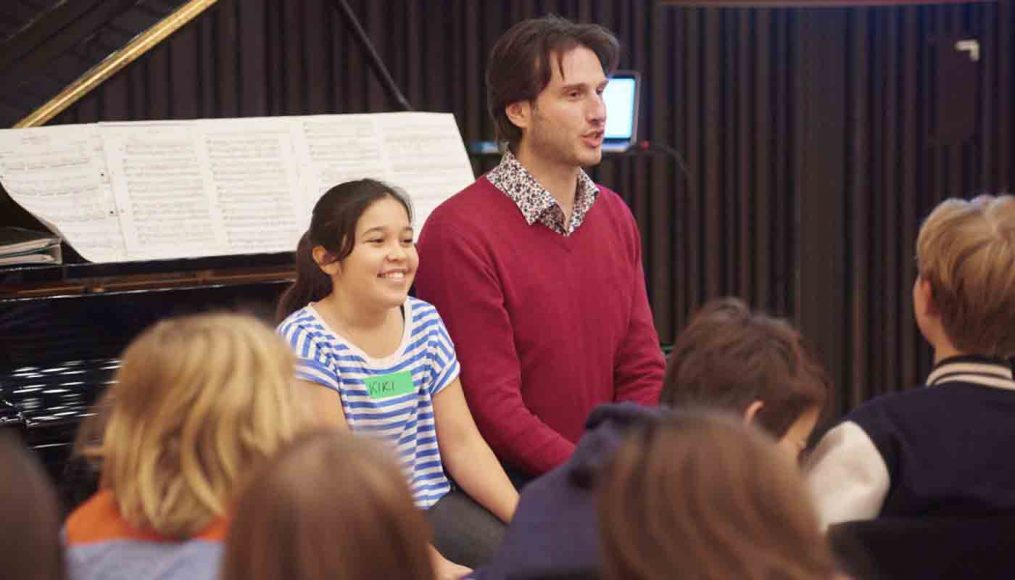 Presented by Chris Elliott
The inner voice – student workshop
Back
Suitable for
Year 3, Year 4, Year 5, Year 6, Year 7, Year 8
Subject areas
Music, Performing arts, Thinking, Personal and social capability
Music and singing are pivotal in the course of human evolution. Since its emergence, singing has created social bonds between groups of limitless size. And through the experience of shared song, the production of endorphins can lead to greater mental health. This workshop for students is led by professional operatic tenor and choral veteran, Chris Elliott, who will be accompanied by a classical pianist.
Chris will lead students through a transformative musical experience, where they are guided along a journey of self-discovery, allowing them to either find their own voice or to find a different voice within themselves. They will be encouraged to express themselves in new and exciting ways.
The students will also gain a greater understanding of how they express themselves vocally and how to promote wellbeing. They will better understand, acquire and deploy enhanced communication skills, explore identity and see aspects of themselves from a different perspective or in a different light.
The workshop includes looking at language acquisition and differentiation, including aspects of foreign languages. As part of this overall journey, students will be introduced to mindfulness techniques. The workshop culminates in a performance with professional classical musicians.
This event will also be part of our Community Day on Saturday 4 May 2019.
Learning Outcomes:
students will learn the fundamentals of the physical/physiological connection to their vocal expression
they will learn how to connect emotionally in new ways, and how to build their emotional intelligence and communication skills.
Interested in attending?
Download PDF for full overview and curriculum benefits
Download event
Sessions
Thu 2 May 2019
9:30 am - 11:30 am
Fri 3 May 2019
9:30 am - 11:30 am
12:30 pm - 2:30 pm
Venue
The Australian National Academy of MUSIC (ANAM)
Tickets
$10 per student
The Australian National Academy of MUSIC (ANAM)
South Melbourne Town Hall (entry off, Layfield Street, 210 Bank Street, South Melbourne
Transport
The Australian National Academy of Music (ANAM) is located at the South Melbourne Town Hall, 210 Bank Street, South Melbourne.
It's easily accessible via public transport with the No. 1 and 12 trams, and the No. 96 light rail all within walking distance.
There is limited parking around the South Melbourne Town Hall.
Recommended events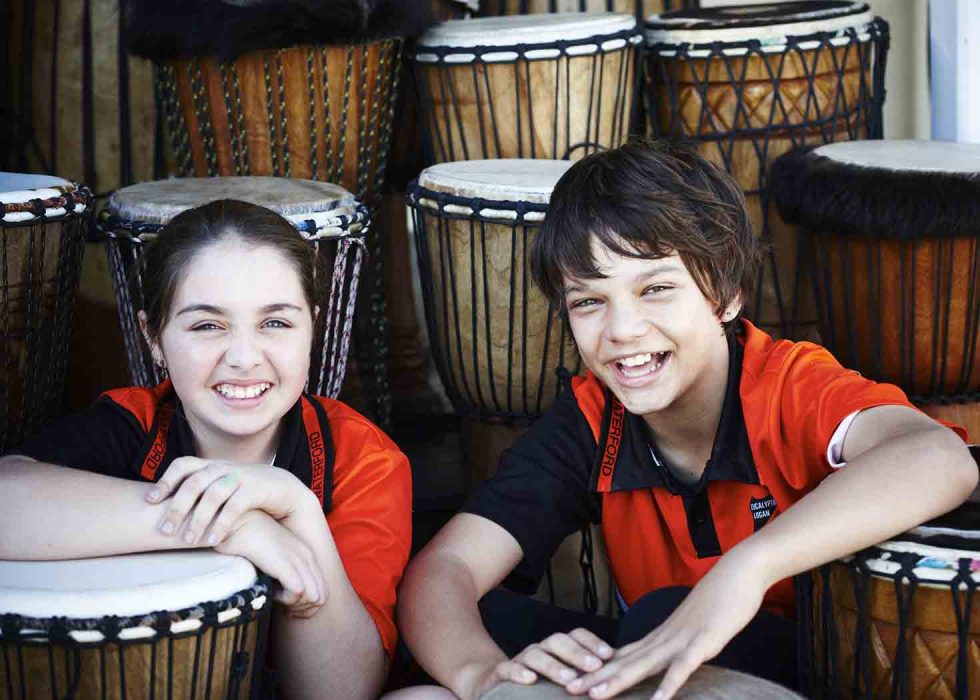 Schools Program
Years 5 to 12
Students will learn how to upcycle everyday objects into their very own junk percussion instruments, with music maker Graeme Leak and The Song Room
Thu 2 - Fri 3 May, 4 sessions