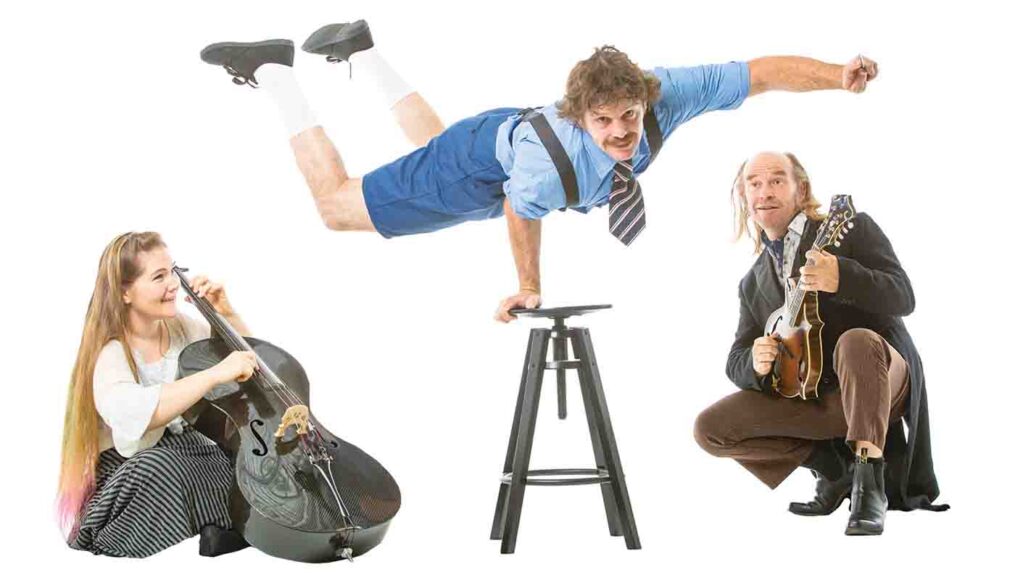 Musica Viva in Schools
Timmy and the Breakfast Band
Back
Suitable for
Year 1, Year 2, Year 3, Year 4
Subject areas
The Arts, Drama, Dance, Literacy
Timmy and the Breakfast Band combines music, physical theatre and circus to explore the links between music, emotions and wellbeing.
Presented by Musica Viva in Schools, this live stream workshop follows the acrobatic adventures of Timmy – a schoolboy who hears music in his head and seeks to understand how it can affect the way he thinks, feels and acts.
It incorporates a range of string and percussion instruments with interactive games to help students identify their own emotions in relation to music as well as the performative content provided by the artists.
Registration includes a resource package with content for up to 10 lessons (accessible in advance of the live stream workshop), enabling teachers and students to further explore the theme and activities of the workshop.

Session Information
This event has now passed.
Cost
$10 per student (inc. GST)
Register
Please contact us to find out more and register.