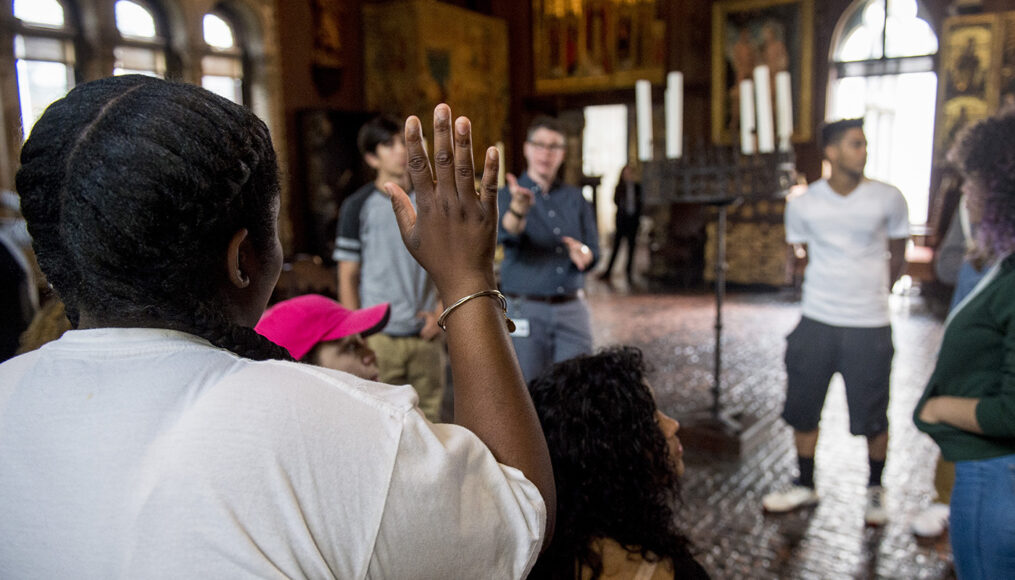 Isabella Stewart Gardner Museum
Visual Thinking Strategies (Part 2): Isabella Stewart Gardner Museum virtual tour
Back
Suitable for
Year 3, Year 4, Year 5, Year 6, Year 7, Year 8, Year 9
Subject areas
The Arts, English, Literacy, Critical & Creative Thinking, Intercultural Understanding
Visual Thinking Strategies (VTS) builds student capacity for observation, critical thinking and communicating ideas through viewing and discussing art.
Continuing on from VTS Part 1 of this year's Arts Learning Festival, this event provides students and teachers an opportunity to take a virtual tour of the Isabella Stewart Gardner Museum (ISGM) in Boston.
ISGM's School Partnership Manager, Sara Egan, will guide participants through selected works in the collection. Students and teachers will then be able to explore their thoughts and ideas through guided discussions with VTS coach, Christine Healey.
Through the lens of VTS, participants will explore the festival theme (Reimagine, Recreate, Renew) and how it can enhance learning and literacy across the curriculum.
Session Information
1 session still available for online delivery. Time can be negotiated to suit your curriculum and timetable needs.
Cost
Free of charge
Register
Please contact us to find out more and register.