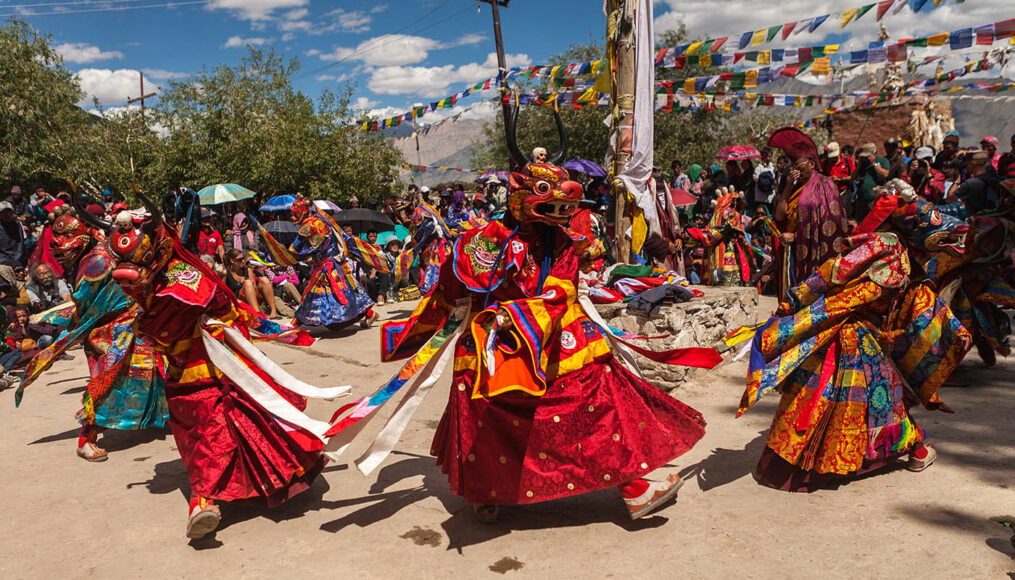 Christine Healey
Visual Thinking Strategies: Inspiring Active Thinking
Back
Suitable for
Year 5, Year 6, Year 7, Year 8, Teachers
Subject areas
The Arts, English, Literacy, Critical & Creative Thinking, Intercultural Understanding
Join VTS expert Christine Healey for this experience focussing on contemporary photographic imagery that provides prompts for thinking and learning.
Visual Thinking Strategies (VTS) is widely recognised as a methodology that can support students' acquisition of essential skills for learning, including enhanced observation, critical thinking, language and communication.
VTS can be used in any classroom across the curriculum with subject specific visual materials to enhance your students engagement with content and capabilities.
Christine will offer 2 sessions that can be tailored for student groups, or as professional learning for a group of 10 or more teachers from 1 school who may wish to know more about VTS.
Image credit: "India – Sani Festival, Zanskar valley" by sandeepachetan.com is licensed under CC BY-NC-ND 2.0.
Session Information
Dates and times can be negotiated to suit your class.
Cost
This event is free of charge.
Register
This event is now at capacity.