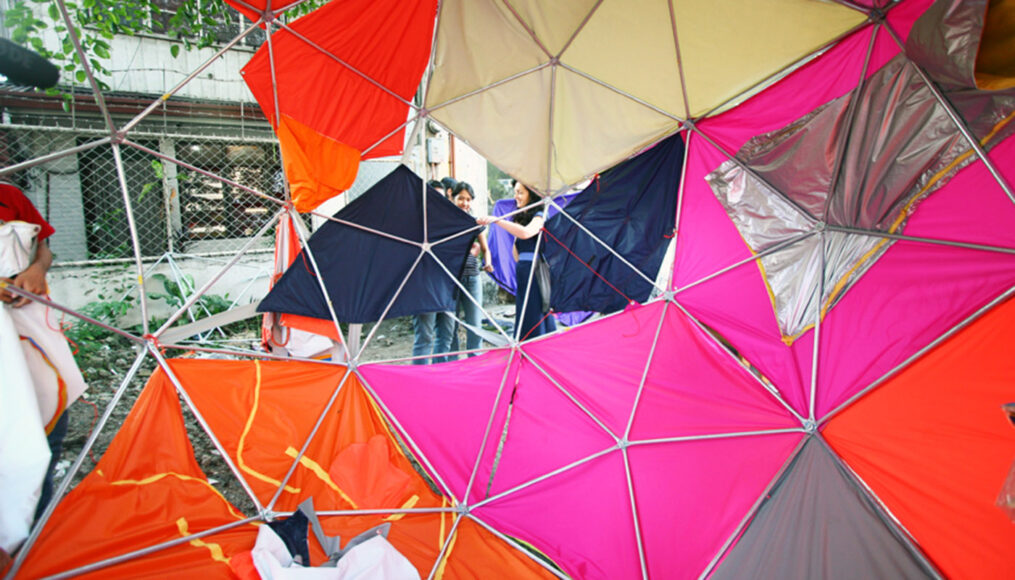 Mary Mattingly
Wearable Portable Architecture
Back
Suitable for
Year 9, Year 10, Year 11
Subject areas
The Arts, Critical & Creative Thinking, Ethics & Sustainability
Wearable Portable Architecture explores the possibilities for reimagining our urban landscape. New York visual artist, Mary Mattingly, will challenge students to consider a future where people can connect via individual mobile shelters that can contract, expand and come together to collect water, store food and produce power.
Students will consider the requirements for designing, building and dwelling in a mobile space or city. What tools and materials might be needed to make these individual shelters fit together and share resources to make a larger group space?
The workshop will explore the design considerations of building mobile shelters specifically for the Victorian context. Students will look the use of recycled and repurposed materials, or those that occur naturally in the environment around Melbourne, and will discuss their ideas and adapt their patterns for their unique designs.
Each workshop is comprised of 1 teacher briefing (15 minutes) and 2 sequential sessions (90 minutes each). It will be a combination of recorded content and live facilitation by Mary. Teacher collaboration will be a vital component for in-classroom delivery.
Session Information
Places remaining for 1 school. 1 class each (or 25 students per workshop). Delivery is by live stream presentation, with recorded content supported by in classroom facilitation by teacher. Times can be negotiated to suit your curriculum and timetable needs.
Cost
$20 per student (inc. GST)
Register
Please contact us to find out more and register.