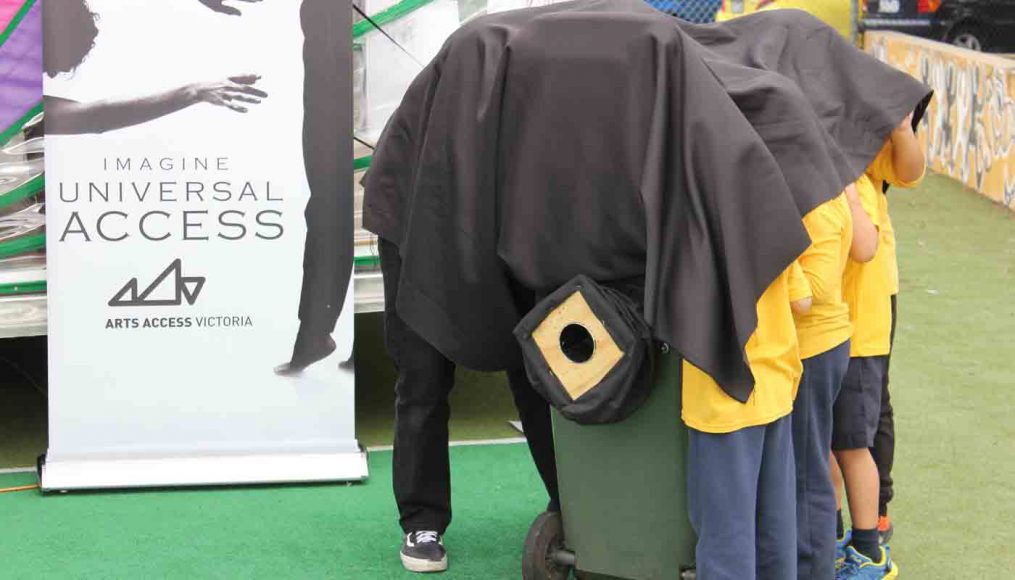 Presented by Arts Access Victoria
Wheelie bin camera obscura
Back
Suitable for
Year 7, Year 8, Year 9, Year 10
Subject areas
Sciences, Visual arts
A nebula is a place where stars can be created. During the festival, Arts Access Victoria will open their purpose built, fully-accessible mobile studio, Nebula, to students at Birrarung Marr for two special programs, delivered by artists identifying with a disability.
Camera obscura, the ancestor of the photographic camera, was a device that enabled the projection of an image through a tiny hole or lens into a darkened chamber, where it would appear inverted on the opposite wall.
The camera obscura's first recorded uses are from around the 4th century BC, where they were used as a way of safely viewing eclipses without gazing directly at the sun. By the 16th century, the camera obscura was used as an aid to drawing, whereby perspective and foreshortening of forms could be calculated and recorded.
In this workshop, the workings and science of the camera obscura will be explored in an unusual, fun take by Arts Access Victoria, using wheelie bins as cameras. The bins have a lens that projects an image onto a flat surface at the top of the bin, and when viewed under a hood, the image can be traced, resulting in very accurate representations of the projected image.
Learning Outcomes:
students can learn drawing skills, including perspective and the translation of three-dimensional scenes onto a two-dimensional surface
they can also consider how light can form images and the reflective and refractive features of a lens.
Interested in attending?
Download PDF for full overview and curriculum benefits
Download event
Sessions
Thu 2 May 2019
12:30 pm - 2:30 pm
Fri 3 May 2019
12:30 pm - 2:30 pm
Venue
Nebula at Birrarung Marr
Tickets
$10 per student
Nebula at Birrarung Marr
Birrarung Marr
Transport
Arts Access Victoria will set up their purpose built, fully-accessible mobile studio, Nebula, to students at Birrarung Marr.
Birrarung Marr is centrally located between the Central Business District and the Yarra, next to Federation Square.
It's a short journey from Flinders Street Station, and is also served by city trams routes that run down Flinders and Swanston streets, and several bus routes.
There's also nearby parking at Federation Square, the arts precinct, and city car parks.
Coach drop-offs can be made at the Russell Street extension, and along Flinders Street. The nearest coach parking is along St Kilda Road, opposite the Arts Centre and the NGV.
Recommended events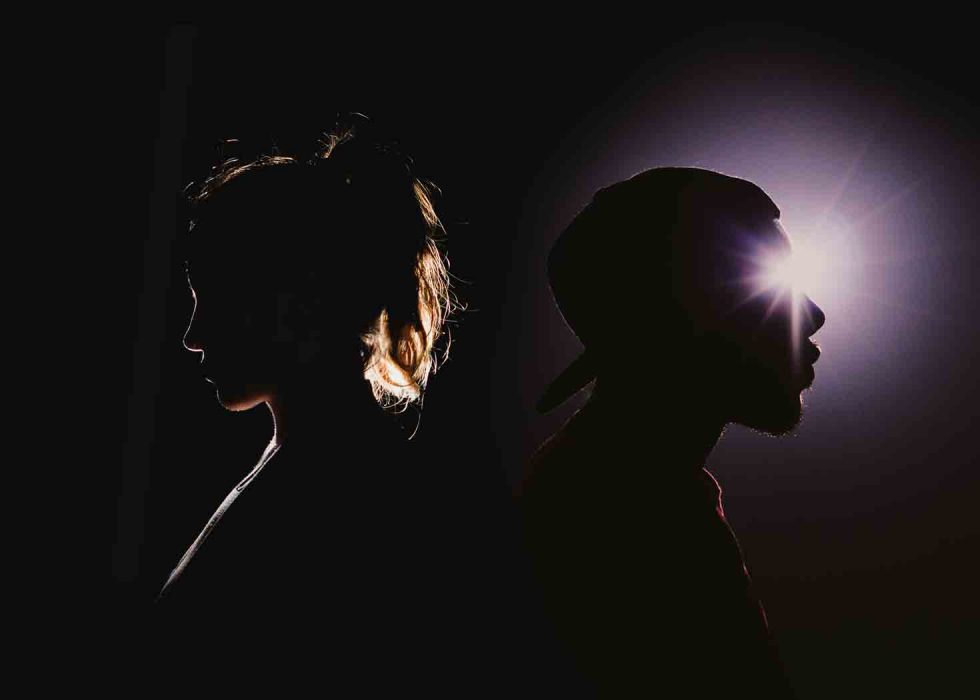 Schools Program
Years 3 to 10
What can the dark teach you about your day-to-day life? Students and teachers will explore a simulated tour of Melbourne set in complete darkness, guided by a skilled facilitator with blindness or low vision
Fri 3 May, 16 sessions