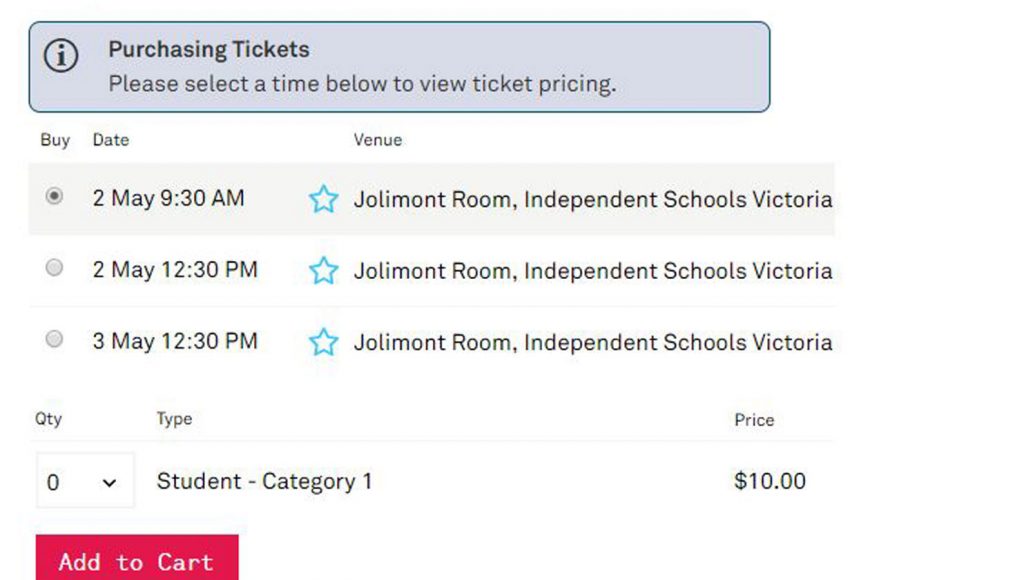 How to use the star feature to create a wish list
Have you noticed the little star icon while you've been scrolling through the festival events?
It's actually a nifty little tool to help you create a wish list or a calendar-view of purchased events.
You can find the star icon in an event's ticketing information:
No need to have multiple webpages and tabs open; click on the star icon to activate it, and continue exploring the Schools' Program. When you find another event that would be a good fit for your students, or even yourself, click on the star to save it.
When you're ready to view your wish list, click on the larger star icon that sits on the top right corner of the website:
You can then view your short list as a grid, which might highlight some missed opportunities:
Or a handy list:
Don't forget to print your list, it's a great way to take your wish list to your Principal!
Need help booking an event, or not sure which event is right for your class? Contact the festival team by email or on (03) 9825 7200.