ARIA-awarding winning DJ and dance music producer, Jamie Stevens, joined the Arts Learning Festival as a mentor at our electronic music workshop.
Jamie is a qualified audio engineer, who holds a Masters of Fine Arts (Sound) from the University of Wollongong, with more than 25 years music industry experience.
During that time, his releases have appeared on some of world's biggest commercial and electronic labels, including Sony BMG, Bedrock and microCastle, and he has worked with other artists such as Junkie XL (Tom Holkenborg), John Digweed and Adam Freeland.
Jamie was also a founding member of the double-ARIA award winning dance music act, Infusion. In addition to his career in creating, releasing and performing electronic music, he has also composed music for several short and full-length feature films.
For the last five years, Jamie has used his wealth of experience to tutor students of all levels of musical ability and sound production, and give them the skills and knowledge to produce their own music.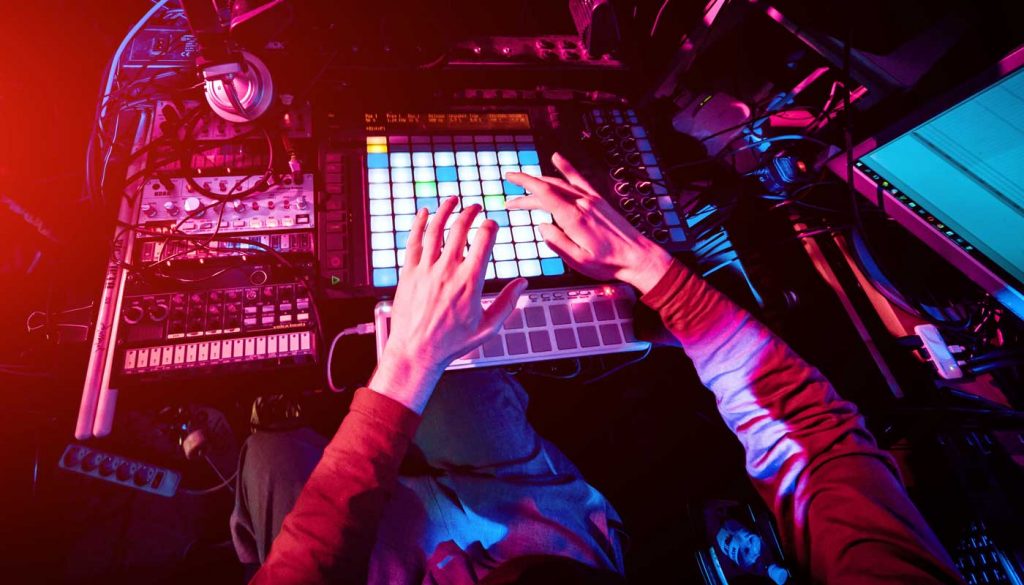 Jamie will be joining Duncan MacLean in running the workshop. Duncan is an accomplished, talented young artist who has co-designed the sessions.
Jamie said he was looking forward to meeting the students at these workshops, learn more about what inspires them musically, and help them use the technology to express their creativity.
Central to the workshop is providing attendees with a practical overview of the popular music production software program Ableton Live.
There will be a focus on the program's functionality and features, and how they can be used effectively to create a work of music.
But before they start using Ableton, students will gain a greater appreciation of the sounds around them. There will be a discussion about how sound can be recorded and incorporated into the creative process of music composition and audio production.
'It's a process that underpins most of the popular music we hear today. It can either be subtle, sophisticated or simple – depending on what inspires an artist,' says Jamie.
Students attending the workshop are encouraged to upload their own vocal recordings, drum loops and samples downloaded from websites such as looperman.com before coming to the workshops. The sample should be in the key of C and be between 100-130 bpm. You can upload them by clicking on this link – each workshop has its own folder.
Running for two hours each, the two music production workshops will be held on Thursday 2 May at Independent Schools Victoria, 40 Rosslyn Street, West Melbourne.
The morning workshop starts at 9:30 am while the afternoon workshop starts at 12:30 pm.
There are only eight places available per workshop session (16 in total), so get in early to secure your spot here.