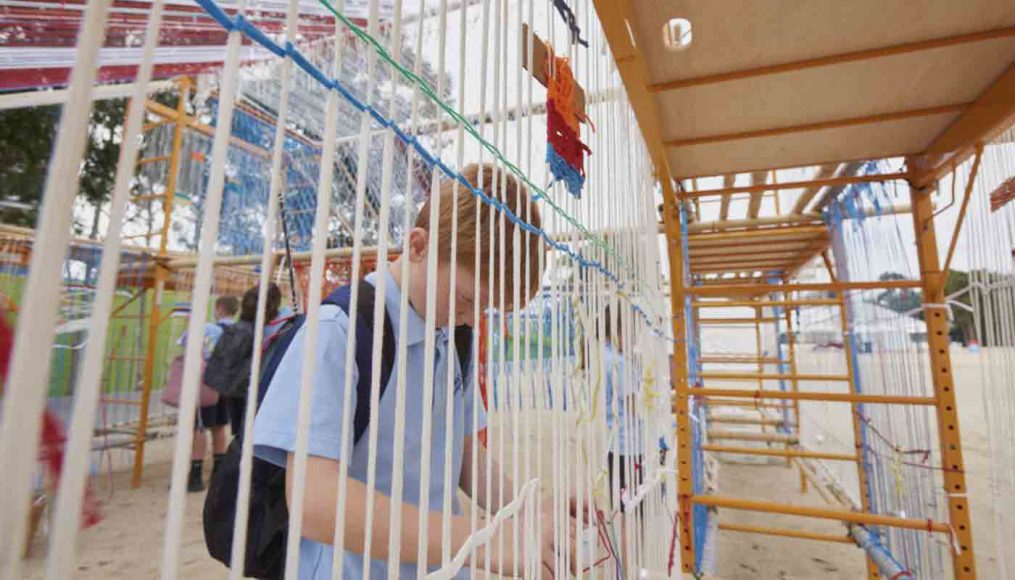 Presented by the Slow Art Collective
Archi-Loom
Back
Suitable for
A slow art collaborative installation for all ages
Subject areas
All learning areas
Archi-Loom is a giant, three-dimensional installation utilising re-purposed materials, including bamboo, recycled rope, various fabrics and other found materials.
It's an interactive construction, made by the Slow Art Collective, that everyone can help build together, including school groups, children and the community. After Slow Art Collective has constructed the giant loom installation, participants fill in the walls of the structure by weaving in the various materials.
The Archi-Loom installation also includes various game elements, such as weaving basket goals with DIY recycled balls, various DIY primitive instruments, and mandala making with found/recycled materials on the ground.
This a colourful and playful work that responds to the various sites and needs of the different contexts it inhabits. The installation will offer a space that invites areas of play, rest, craft and discovery.
Participants enjoy the idea of weaving the loom inside and outside, and having authorship of a large, slowly evolving collaborative installation.
Interested in attending?
Download PDF for full overview and curriculum benefits
Download event
Sessions
Sat 4 May 2019
10:00 am - 3:00 pm
Venue
Birrarung Marr
Tickets
Free, just drop in!
Birrarung Marr
Lower Terrace, Birrarung Marr
Transport
Birrarung Marr is centrally located between the Central Business District and the Yarra, next to Federation Square.
It's a short journey from Flinders Street Station, and is also served by city trams routes that run down Flinders and Swanston streets, and several bus routes.
There's also nearby parking at Federation Square, the arts precinct, and city car parks.
Coach drop-offs can be made at the Russell Street extension, and along Flinders Street. The nearest coach parking is along St Kilda Road, opposite the Arts Centre and the NGV.
Recommended events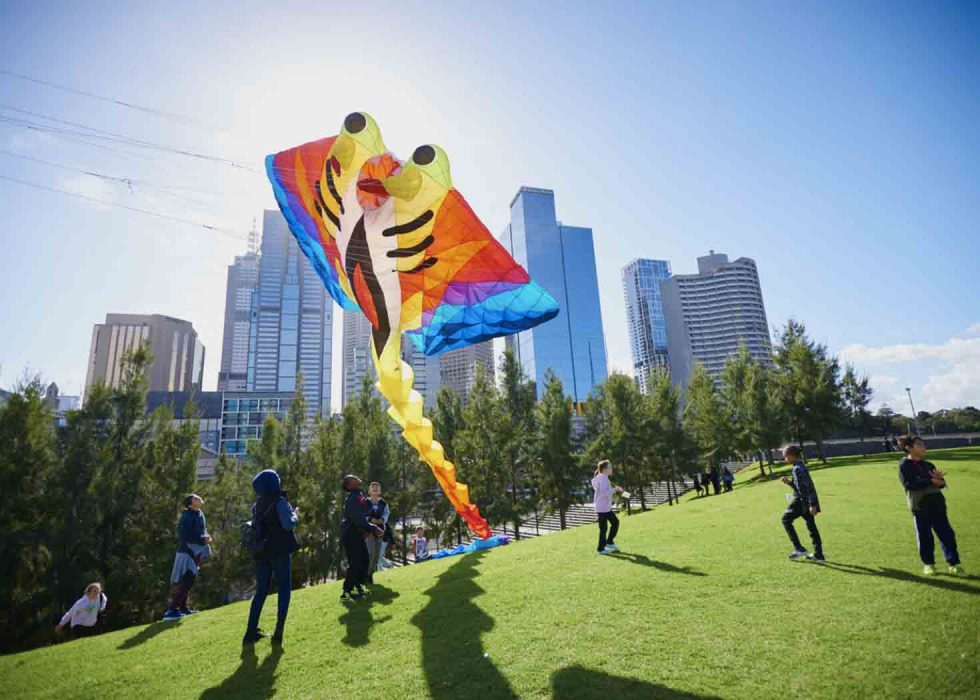 Schools Program
Families, children ages 8 - 12
Science and art combine in kite-making workshops, and spectacular flying of giant kites against the city skyline, over Birrarung Marr near the Yarra.
Sat 4 May, 1 session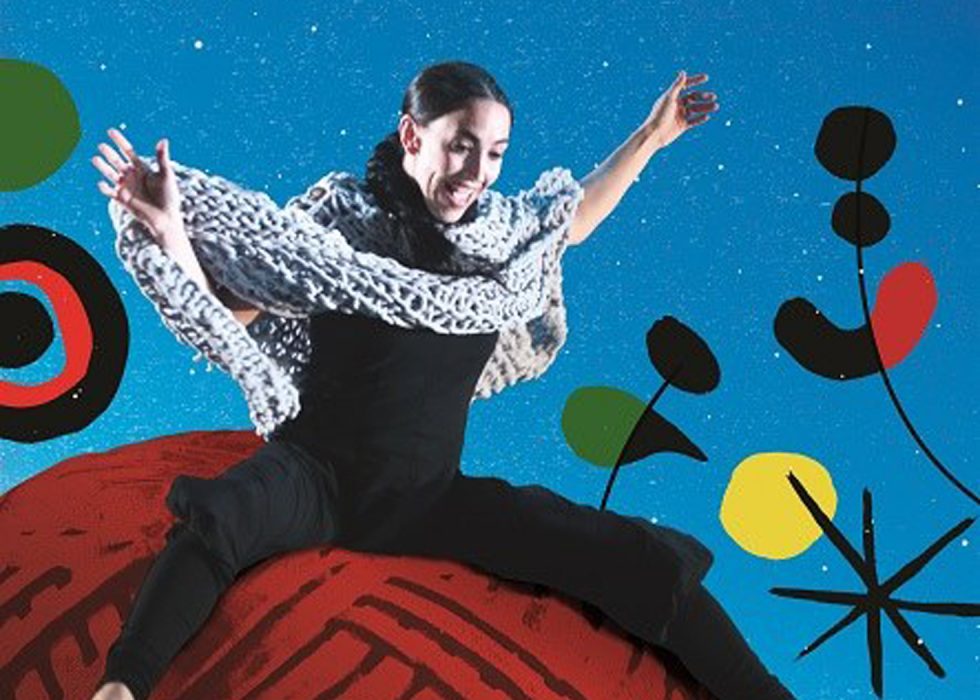 Schools Program
Families, children ages 9-13
Aracaladanza performs dance especially for children. Using bold imagery they bring to life the visual artwork of Miro, Magritte and Bosch.
Sat 4 May, 1 session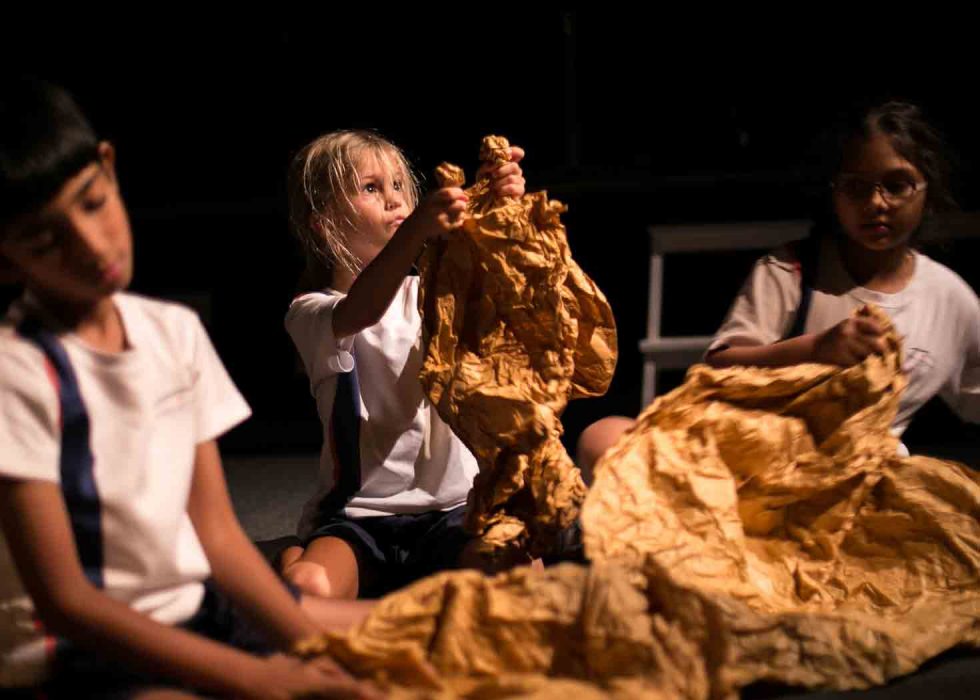 Schools Program
Families, children ages 9 - 13
Students create paper puppets that come to life, in a workshop that includes 'brain gym' movements, storytelling and performance. Presented by internationally-renowned puppeteer Gary Friedman.
Sat 4 May, 1 session