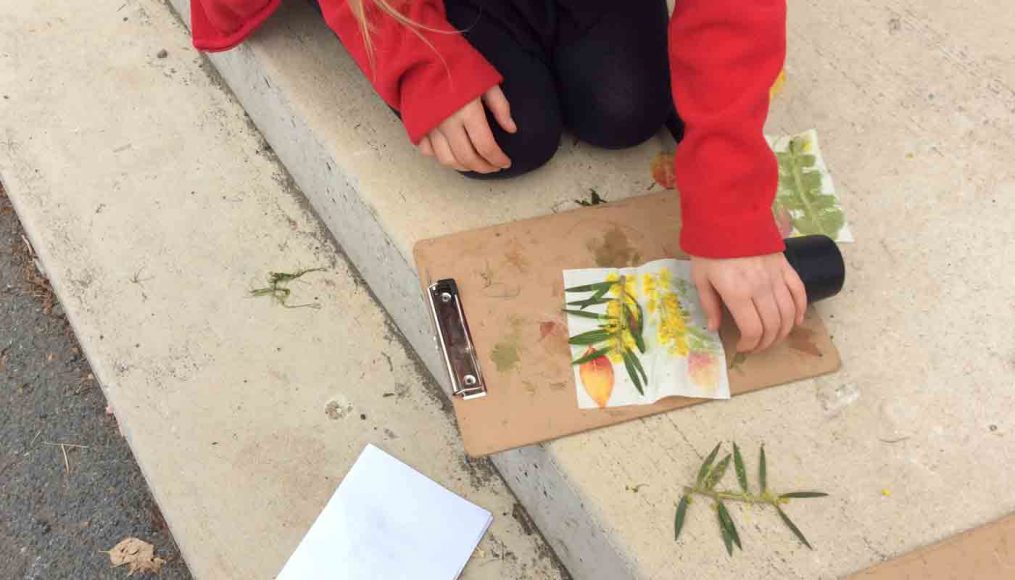 Presented by the Stephanie Alexander Kitchen Garden Foundation
The Creative Garden
Back
Suitable for
Families, children ages 8 - 13
Subject areas
Sciences, Sustainability, Visual arts
Drop-in workshops by the Stephanie Alexander Kitchen Garden Foundation. Activities include making pots from newspapers and planting seeds in them, and leaf rubbing to explore the shape, texture and colour of local plants.
The program provides a hands-on understanding of many scientific and creative learning principles, and can enhance literacy and numeracy skills. Children will also learn life skills they can take beyond the classroom that will help them to make healthier choices into the future.
Children can participate in a range of activities, including learning how to create a pot suitable for growing seeds in from newspaper. They will have the opportunity to learn some basic gardening principles, and planting seeds in the pot they have constructed.
There will also be an opportunity to look closely at plants in the surrounding environment, and consider from an aesthetic viewpoint to create images using frottage or rubbing techniques. This leaf rubbing activity gives a close-up exploration of shape, texture and colour of local plants.
Interested in attending?
Download PDF for full overview and curriculum benefits
Download event
Sessions
Sat 4 May 2019
10:00 am - 3:30 pm
Venue
Birrarung Marr
Tickets
Free
Birrarung Marr
Lower Terrace, Birrarung Marr
Transport
Birrarung Marr is centrally located between the Central Business District and the Yarra, next to Federation Square.
It's a short journey from Flinders Street Station, and is also served by city trams routes that run down Flinders and Swanston streets, and several bus routes.
There's also nearby parking at Federation Square, the arts precinct, and city car parks.
Coach drop-offs can be made at the Russell Street extension, and along Flinders Street. The nearest coach parking is along St Kilda Road, opposite the Arts Centre and the NGV.