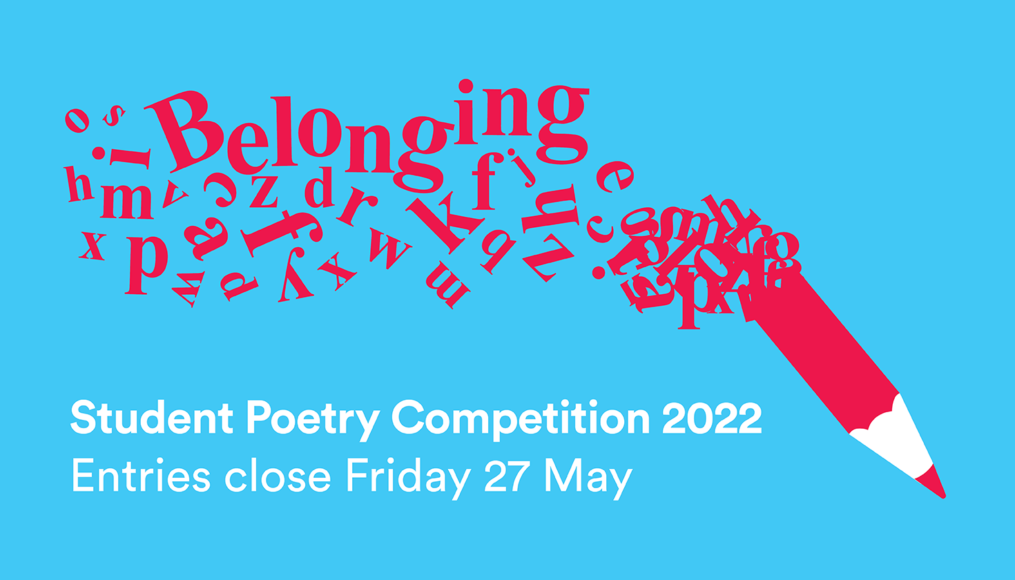 We invited young people from across Victoria to express themselves in our annual celebration of poetic creativity. And this year, we have added a new category: Performance Poetry. Students could enter a written poem and/or make a video of themselves speaking or performing their words, bringing energy and conviction to their work. Think of Amanda Gorman's inspirational recitation of her poem The Hill We Climb at the Presidential inauguration last year.
You could choose your own theme or explore our optional theme of 'Belonging'. Our themes of 'Hope' in 2020, and 'Joy' in 2021, fitted the times. And in a turbulent world, we feel that 'Belonging' is more important than ever. It touches on the deep need within us to be part of something bigger, shaping our relationships with others, and who we are.
As Emily Dickinson wrote, 'I imagine, therefore I belong and am free.'
You can find out more about our theme in this supporting article for educators, parents and aspiring poets by ISV's Diane Bourke.
The competition is presented by Independent Schools Victoria (ISV), as part of its Arts Learning Festival program. It's open to all Victorian primary and secondary students, regardless of school.
Prizes will be awarded to winners by a panel of expert judges and winning poems will be published online. Separate prizes will be awarded in each age category for written poems and performed poems.
Results will be announced early in Term 3 and the decision of the judges is final.
What are the age categories?
Foundation–Year 2
Years 3–4
Years 5–6
Years 7–8
Years 9–10
Years 11–12
What is the maximum length?
What is the deadline for entries?
How can I enter?
Entries for 2022 have now closed.