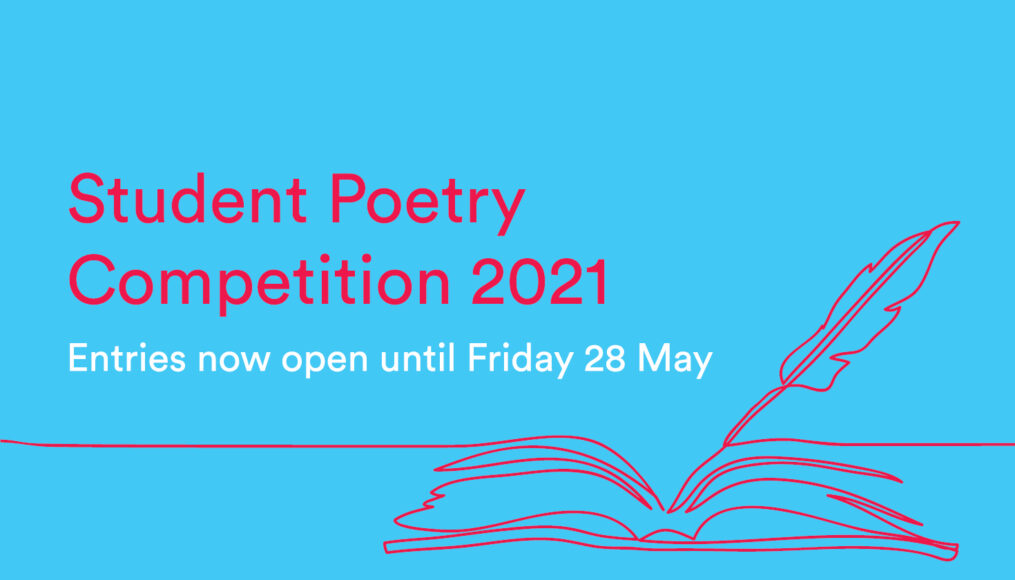 Given the wonderful level of student involvement in last year's Student Poetry Competition, Independent Schools Victoria has decided to do it all again in 2021, writes Diane Bourke.
Again, students can either select their own topic or explore our optional theme. In the year that was 2020, 'Hope' seemed the appropriate theme. Now, 12 months since the start of COVID-19, we feel it is time to embrace 'Joy'.
Below you will find a bundle of thoughts designed to stimulate the poetic juices.
Last year, there were many references to Emily Dickinson's Hope is a thing with feathers, including from Paul Kelly, the famed singer, songwriter and poet, who recited it in this video for our student poets.
This year, Dickinson's quote 'Find ecstasy in life; the mere sense of living is joy enough' seems applicable.
Reinventing the form
Today, young millennial poets are reinventing the form. Poets like Amanda Gorman, who performed at Joe Biden's presidential inauguration, are helping us make sense of their world. Amanda Gorman brought poetic language into contact with everyday speech… 'there is always light, if only we are brave enough to see it, if only we are brave enough to be it'.
Then there is Hani Abdile who fled the civil war in Somalia at the age of 16. Alone without family or friends, she made her way to Australia by boat and spent 11 months on Christmas Island. There she discovered poetry and with it, a pathway to healing and learning English. She published her first book I Will Rise in 2016, and has performed her poetry around the nation, including twice at Sydney Opera House.
For the good of the soul
Poetry, in the words of Professor Louise D'Arcens, has the power to boil down and hand our thoughts back to us in an aesthetically powerful and compact way.
Rachel Carson, the great marine biologist and author once wrote 'if poets write what they sincerely think and feel and are interested in, they will interest other people'. We believe this to be true.
It is moving to see poetry resurface once again, but it is also timely to remind ourselves of the significance poetry has played in our past. Australia's wartime leader John Curtin declared from his first days in office that everyone should read poetry for the good of the soul.
So says poetry scholar Dr Toby Davidson, in his new book about Curtin's passion for verse. As the war deepened, Curtin became an even more passionate advocate for Australian literary and artistic advancement. He told a crowd assembled for the poet Dame Mary Gilmore's 77th birthday that without 'poets, thinkers, dreamers, artists, sculptors and musicians … this country would be but a material place, well fed, perhaps, but not happy or enduring.'
About Joy
Joy is something we find all around us, provided we look. The reality is that Joy is an emotion that is often overlooked. Besides, there are many different definitions. Ingrid Fetell Lee, in her TED talk 'Where joy hides and how to find it', sees joy as an "intense experience of positive emotion, one that makes us want to smile, laugh and feel like we want to jump up and down." That one is hard to better!
Vincent Van Gogh, at the height of his powers in the summer of 1888, painted the 'Sunflowers' series quickly and with great energy and confidence. He wrote to his brother Theo, "I'm painting with the gusto of a Marseillais eating bouillabaisse, which won't surprise you when it's a question of painting large Sunflowers". Leo Jansen, who edited Van Gogh's letters believes that he painted Sunflowers for the sheer joy of it. It certainly appears so.
Beethoven's Symphony No 9, the first example of a major composer using voices in a symphony, includes the words from 'Ode to Joy', a poem written in 1785. These words, sung in the final movement are like a ray of sunshine and convey freedom, peace and unity, all close relatives of Joy.
Endymion a poetic romance, by Keats could also be shared. The most often-quoted line, 'A thing of beauty is a joy forever,' tells that a beautiful thing of nature always provides a satisfying pleasure to the soul.
Joy is contagious and, although transient, has a big impact. On a scientific level, we feel joy in our bodies because of the release of neurotransmitters in the brain associated with pleasurable sensations. Not only does joy make us feel great, but that joyful feeling is thought to boost the immune system and promote a healthier lifestyle. Joy is also thought to sharpen the mind, open us up to new ideas and enhance decision-making.
'Joy' is quite distinct from 'happiness' which measures how good we feel over time. Joy begins with the senses and involves feeling good in the moment. Preoccupied, as we often are, with the pursuit of happiness, the more momentary expression of joy can be overlooked and undervalued.
Each child has a natural predisposition to 'enjoy' and it naturally falls to parents and teachers to make sure that this predisposition is preserved and cultivated as students move through school. Hopefully, for this project, joyful poetry will follow.
While the feeling of joy can be somewhat intangible and mystifying, we can access it through tangible, physical attributes. We will publish a further article to help parents and teachers discover and share these tangible attributes with young people.
In conclusion, we share the poet Rumi's words:
Out beyond ideas of wrongdoing
and rightdoing there is a field.
I'll meet you there.
That field is now waiting for contributions to this year's written poetry competition.
Find out more about the Student Poetry Competition 2021.
Diane Bourke is a Project Manager at Independent Schools Victoria.